We all know the adage "if it ain't broke, don't fix it"… the old site may not have been "broke," per say, but boy, were we excited to "fix" it! After months of sweat, tears, and a lot of behind the scenes work, we are beyond thrilled to introduce to you our new website. This re-engineered site represents over 5 years of hard work by our committed team of wholesome farmers, brilliant product developers, thorough quality assurance technicians, creative graphic designers, energy-packed in-store demo ambassadors, word savvy social media voices and so many more who contribute day-in and day-out in order to bring Cookin' Green products to life.
The sleek new design not only showcases our new and classic products, but is easy to navigate! You can check out our ever expanding recipe library, see what events we are attending on our new interactive calendar, catch up on all the good Cookin' Greens news on our blog, and even chat with us one-on-one through our new "live chat" feature! Our team built this website with you (our fabulously loyal customer) in mind. We want to make it easy for you to understand where our products come from (see our farm to freezer story), where to buy our classic and organics line (see our store locator), and how to prepare Cookin' Greens in a way the whole family with love (see our recipes and cooking videos).
It's so very important to us that we educate our customers on where their food comes from and how it is grown. The whole Cookin' Greens team takes great pride in supporting our local farmers and local communities. From the moment our greens are planted in the ground, to the second they hit your family's dinner plates – we love growing, selling, and eating real food.

"We knew kale, collards, broccoli rabe (AKA rapini) mustard greens, and turnip greens were ancient superfoods accessible in our modern-day world, used mostly as green liner on buffets tables… not tossed, from frozen, into soups, sauces, stews, eggs, pasta dishes and more recently smoothies… Isn't it fun discovering NEW foods that are not a result of human engineering – rather a result of Mother Nature at her best!" ~ Toby Davidson, The Toby Brand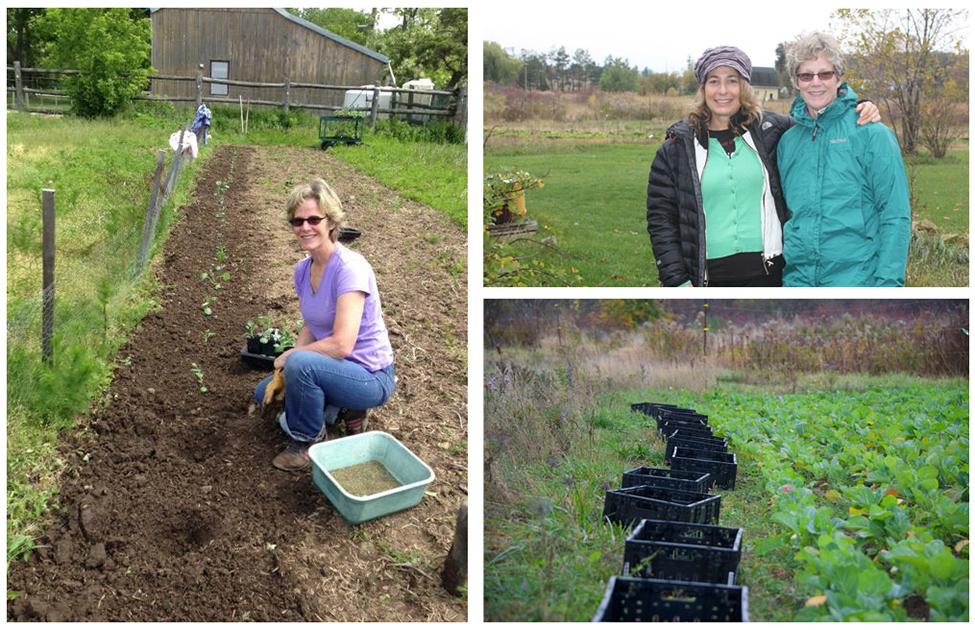 To show we not only appreciate your feedback, but listen to it, we have launched four new organic products (in addition to our classic products), so serve you and your family better! Our new Kale, Sweet Corn & Peas, and Kale, Butternut Squash & Quinoa blends make cooking dinnertime sides fast, convenient, fresh, and of course delicious! Our IQF technology preserves all the goodness of the organic, NON-GMO produce, so these side-dish blends are just as nutritious as they day they were harvested.

"The contents of each bag of Cookin' Greens started as seeds, nurtured by farmers, harvested, and then gratefully handed over to the IQF process where these hearty cruciferous veggies are washed, chopped, blanched & flash-frozen within hours of being harvested. We then create tasty and visually appealing unique combinations." ~ Toby Davidson, The Toby Brand
We are a team of foodies with a clear vision of developing real food, that tastes great, and fits into today's hectic lifestyle. Ready in under 12 minutes or less. Cookin' Greens are a line of product where nothing is added and nothing is removed. Less IS MORE!
We encourage you to head to your local supermarket and pick up some of our greens today! We are available in over 1,200+ stores across Canada! You can use our new store locator to find Cookin' Greens near you.

A Few Words From Our Founder, Toby of The Toby Brand
Thank you for taking the time to read our blog and visit our website. Whether you are a considering trying Cookin' Green products or a regular – THANK YOU!
Our focus is YOU – the consumer… you have a lot of choices when you walk into your local grocery store so for you to even consider buying Cookin' Greens is … simply… an honour and very much appreciated.
We've had lots of encouragement over the years –you have no idea how much that has helped keep us grounded and focused. I'm a second generation food innovator. We flourish in 'pioneer mode'.
We've been told we aren't on the leading edge but on the 'bleeding edge'… while that sounds… tough (and it is), we can't think of any other place to be day in and day out.
We bring foodie dreams to life – one product at a time.
We make them accessible and good for you.
We follow trends and trends follow us.
We are sincerely grateful for living in a country that allows for us to be free-thinkers, were women have an equal voice, were children must go to school to learn, be educated, evolve and do great things. Keep the positive energy flowing forward and endless opportunity will arise. Harness this freedom. Have FUN exploring, thinking, planning, doing, managing… the cycle doesn't stop – it just improves and evolves.
Toby Davidson, The Toby Brand