You probably have a Metro near you, after all, they are Your Local Grocery Store operating in the provinces of Quebec and Ontario.
Founded in 1947, Metro has a number of banners operating under various names: Super C, Food Basics and in Quebec, Metro Plus. Metro also operates 142 small groceries under the Marché Richelieu banner. With 65,000 employees read to serve you- it's no wonder why Metro has always excelled in delighting their customers!
Metro has been a supporter of Cookin' Greens for many years. At Metro, you will find Cookin' Greens products within the designated Natural or Organic section of the stores. In addition to our Classic Chopped Kale, Chopped Spinach and Athlete's Mix, you can now find our NEW! Organic Cookin' Greens Blends including our Kale, Butternut Squash & Quinoa Blend as well as the family favourite- Organic Kale, Corn & Peas Blend. See our full list of products Metro carries below!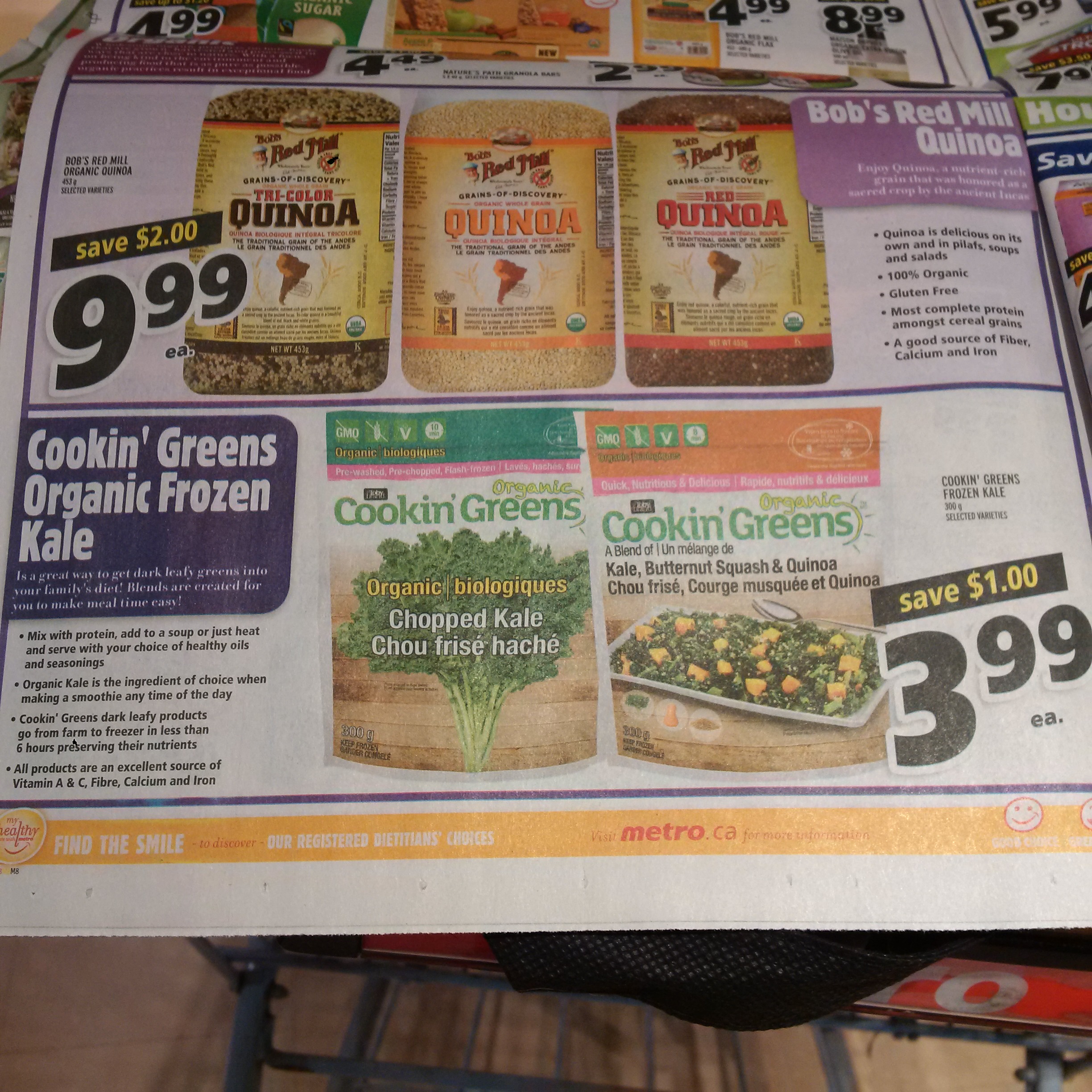 As always, our goal is to provide you with fast, delicious and healthy products that go from your freezer to the dinner table in minutes. Already wash, blanched and chopped with zero vegetable waste…. We save you time and money so you can enjoy it around the dinner table instead! Check out our recipes for some mouthwatering meal ideas. Cookin' Greens will be on promotion at Metro between March 13th -April 7th 2015. Check your local flyer for details or click here to view!
Not sure where to find a Metro? Visit our online Store Locator, stop by today and grab some Cookin' Greens! Thanks for the support Metro!