Food Specialist and Recipe Developer Charmaine Broughton shared her love of Cookin' Greens on CHCH Morning Live and Rogers TV.
On CHCH Morning Live, Charmaine explained her post-run recipes for the Around the Bay run on April 3, 2016, which included the Cookin' Greens Grilled Sausage and Greens Pizza found on the Cookin' Greens website.
On Rogers TV, Charmaine demonstrated how to make a variety of her favourite applications and recipes using Cookin' Greens products: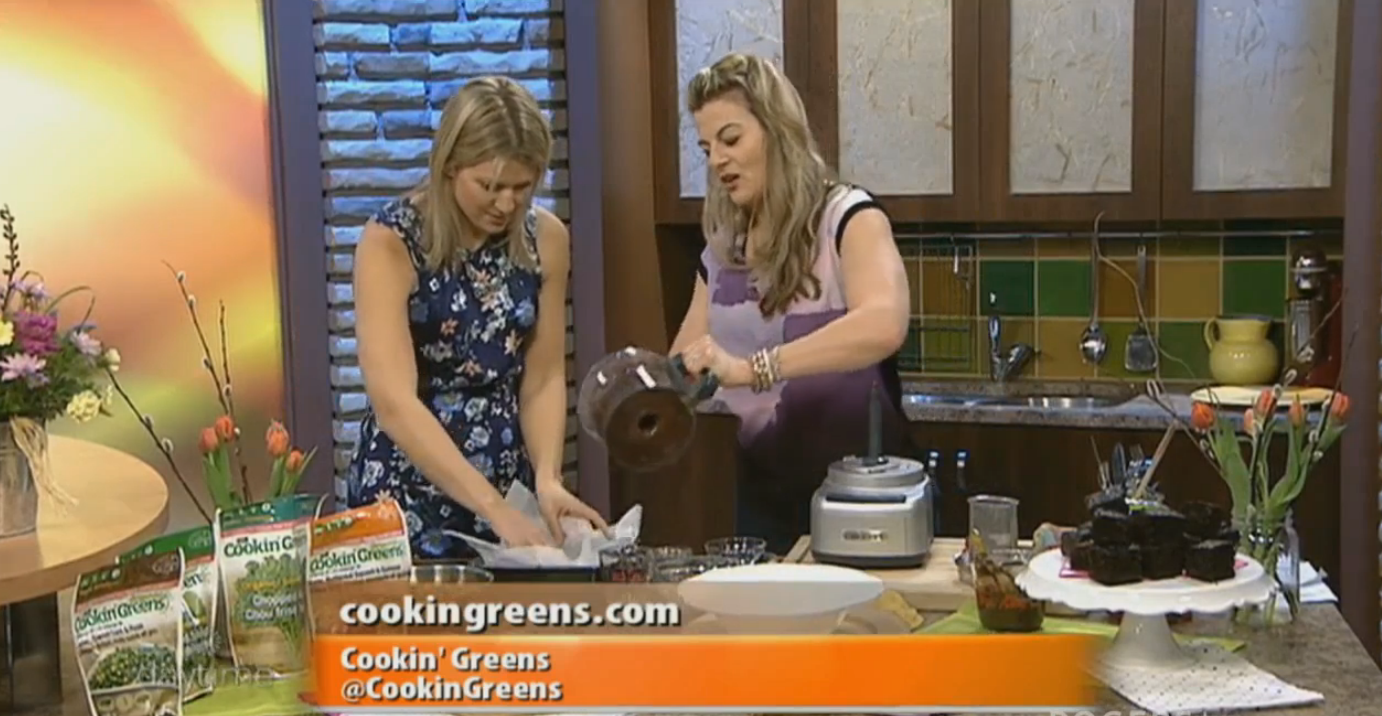 Charmaine said she loves Cookin' Greens because the recipes you can make are "healthy but make you feel like you're indulging as well!"
You can also check out Charmaine on her blog.