These over-the-top deep dark cookies are soft, chewy and melt-in-your-mouth! This monster of a recipe offers a perfect balance between the sweetness of milk and the richness of dark chocolate- a definite kid pleaser! Psssst…they also more nutritious than similar cookies with the addition of greens but certainly no less yummy!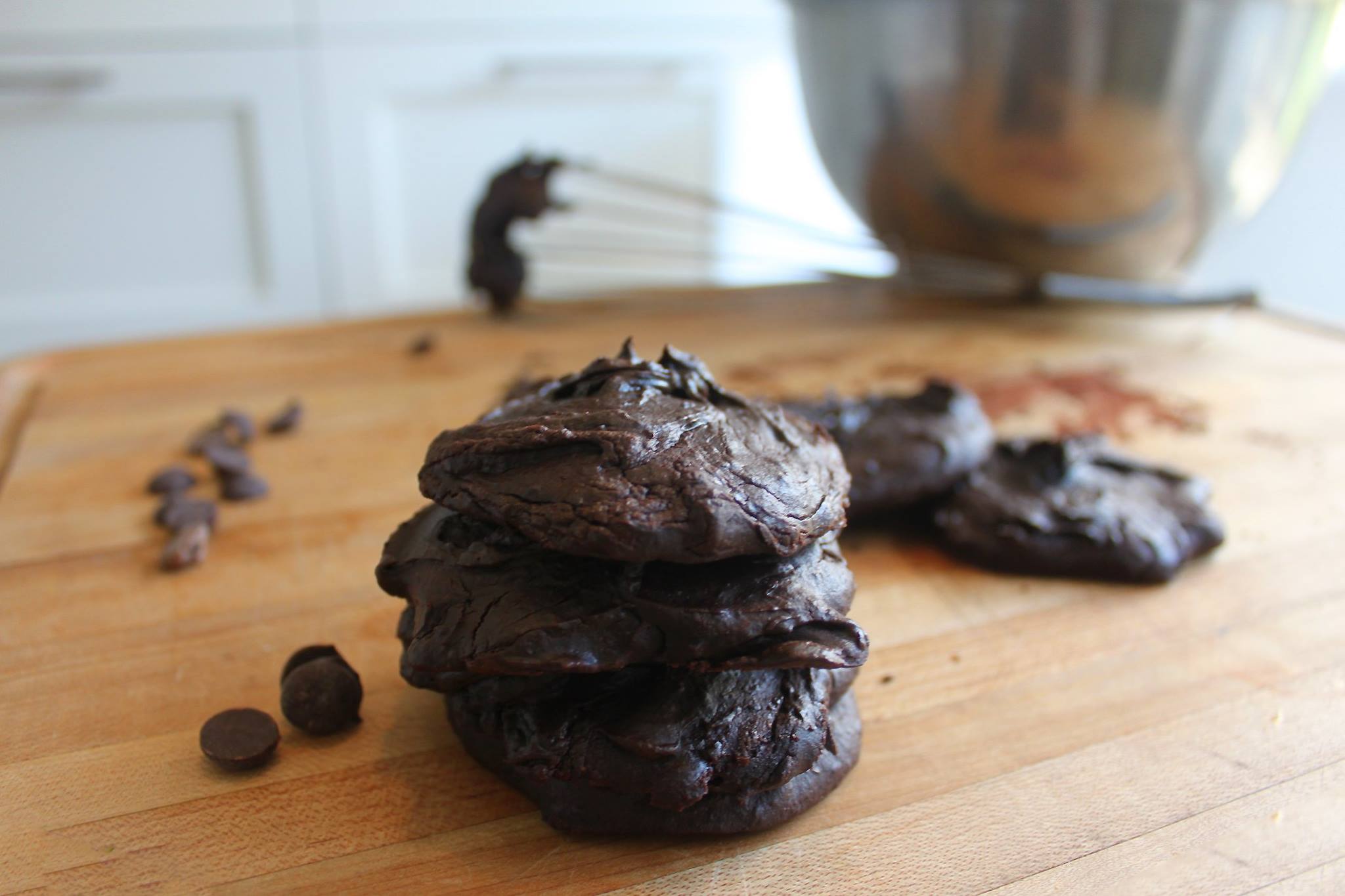 Cookin' Greens Monster Chocolate Cookies
2015-10-05 09:12:37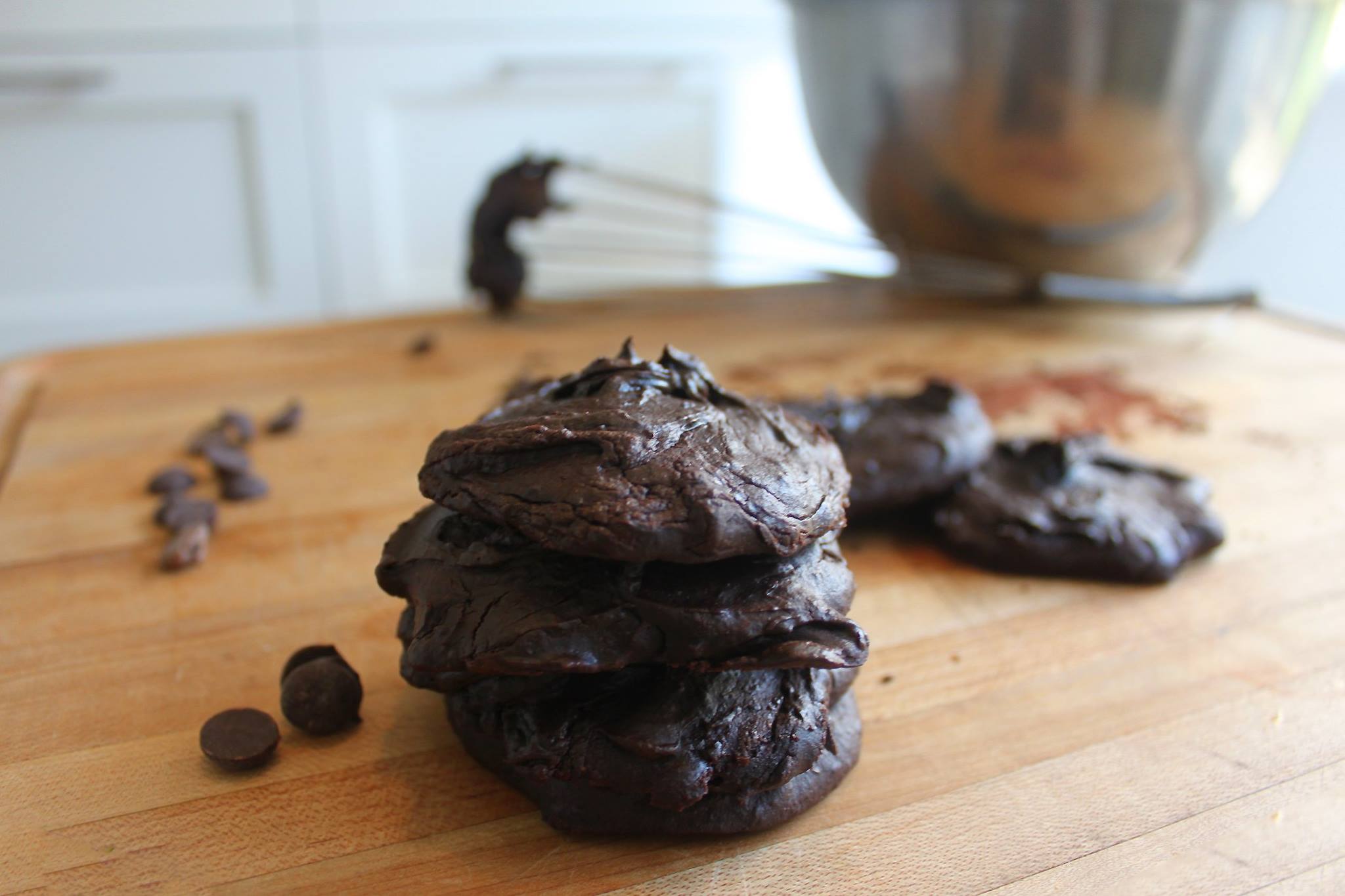 Serves 4
1 cup (100g) of Cookin' Greens Chopped Kale or Spinach (from frozen)
½ cup (125ml) of all-purpose flour
3 eggs with omega-3
2/3 cup of brown sugar
½ cup of cocoa powder
2/3 cup of black beans
1 cup of milk chocolate chips (in 2 portions of ½ cup)
2 tsp of vanilla
6 tbsp of vegetable oil (1 tbsp for greasing baking tray)
1 tsp of baking powder
1 pinch of salt
Preheat oven to 350゚F.
Grease a large baking tray with vegetable oil or cooking spray.
From frozen, steam Cookin' Greens Chopped Kale and/or Spinach until cooked through, about 5 minutes. Set aside to cool.
Reserve ½ cup of chocolate chips on the side. Add all remaining ingredients into blender and puree for 1 minute. Using a fork to scrape down sides of blender, ensure all ingredients are incorporated. Blend for another minute.
Transfer batter to a large bowl, add the remaining ½ cup of chocolate chips and mix well.
Spoon a tablespoon of batter onto baking tray to form each 2" by 2" cookie. Repeat until you run out of batter. Makes approximately 16 cookies.
Bake in oven for 10 minutes, cookies should appear soft. Set to cool.
Low Calorie
Gluten Free: Use gluten free flour like gluten free oat flour
Dairy Free : Use dairy free chocolate chips
Vegetarian
Cookin' Greens http://cookingreens.com/