This Victoria Day Long Weekend, we will be demoing our products in Loblaws locations across the GTA. The long weekend marks the unofficial beginning of the summer season, so what better time to try out new products and new recipes?
Loblaws carries these Cookin' Greens products:
Organic Kale, Sweet Corn & Peas
Organic Kale, Butternut Squash & Quinoa
Here are the dates, locations and times of the demos:

We will be providing $1 off product coupons at the demos, while supplies last!
Since the Victoria Day Long Weekend is a great time to celebrate with family and friends over a big meal (hopefully outdoors), why not add some greens into the mix? Here is a quick and easy recipe for Cookin' Greens Curried Potatoes, that can be made with either Chopped Kale or Chopped Spinach. It's a great side dish that is packed with nutrients, spice and zest.
Enjoy!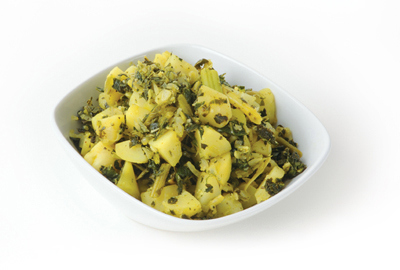 Cookin' Greens Curried Potatoes
2016-05-09 10:07:14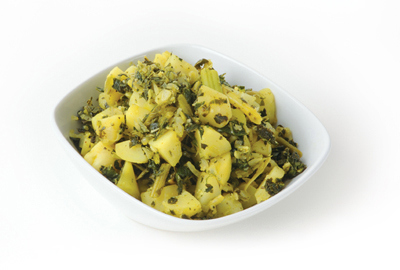 2 cups (200g) Cookin' Greens Chopped Kale or Spinach
1lb (454 mL) potatoes, peeled, cut into ½" cubes
2 tbsp (30 mL) olive oil
1 tbsp (15 mL) garlic, chopped
1 cup (250 mL) onions, finely chopped
1 tbsp (15 mL) mild curry powder
1 tbsp (15 mL) lime juice
Salt & pepper to taste
Place potatoes in medium-sized pot of water. Bring to boil over high heat. Reduce heat, cover and simmer 8-10 minutes until tender. Drain, set aside. Heat large skillet over medium heat.
Add oil and garlic; sauté for 30 seconds. Add onions. Sauté on medium heat for 5 minutes until vegetables soften. Add curry powder. Stir well.
Add frozen Cookin' Greens. Sauté 5-7 minutes on low heat, stirring frequently. Add potatoes. Heat through, season to taste with salt and pepper. Squeeze lime juice over potatoes and greens.
Low Calorie
Gluten Free
Dairy Free
Vegetarian
Cookin' Greens http://cookingreens.com/