Toasted pine nuts are creamy, nutty and offer lots of crunch. They are gentle in flavour and a great addition to this linguine recipe. Further, with the addition of Cookin' Greens, carrots and sun dried tomatoes, this recipe is flavourful and much more colourful then your traditional linguine.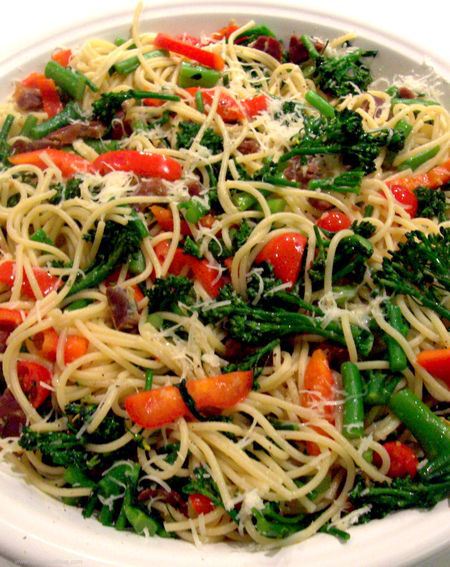 Cookin' Greens with Linguine, Garlic & Pine Nuts
2015-04-01 10:14:52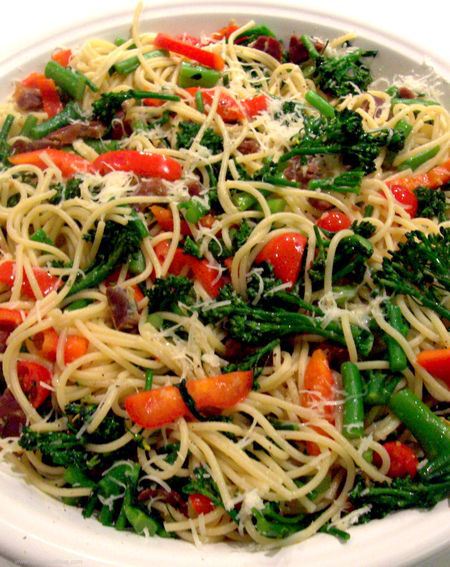 Serves 4
2 cups (200g) of Cookin' Greens product, such as Chopped Kale or Spinach
2 tbsp (30ml) olive oil
2 cloves garlic, (10ml), minced
1 onion (90g), finely chopped
2 carrots (100g) finely shredded
1/2 cup (125ml) sun dried tomatoes, thinly sliced
1/2 cup (125ml) stock or water
1/2 pound (250g) linguine
1/2 cup (125ml) freshly grated Parmesan cheese
1/4 cup (60ml) toasted pine nuts
Salt and pepper to taste
Heat olive oil in large skillet. Add garlic and onion. Cook for 3-5 minutes or until soft.
Add carrots, salt, sun dried tomatoes , Cookin' Greens. Lower heat and simmer for 5 minutes.
Bring a large pot of water to boil. Add linguine , stir and cook until al dente (about 9 to 12 minutes). Drain pasta. Add to skillet. Toss with cooked vegetables and greens.
Season with pepper and cheese Mix well. Garnish with toasted pine nuts.
Gluten Free : Use gluten free noodles
Low Calorie
Vegetarian
Cookin' Greens http://cookingreens.com/