For this delicious buttery and creamy pasta recipe, use any Cookin' Greens products you wish! We use chopped kale. Feel free to get creative and add extras on top such as pine nuts, pitted black olives or even sun dried tomatoes.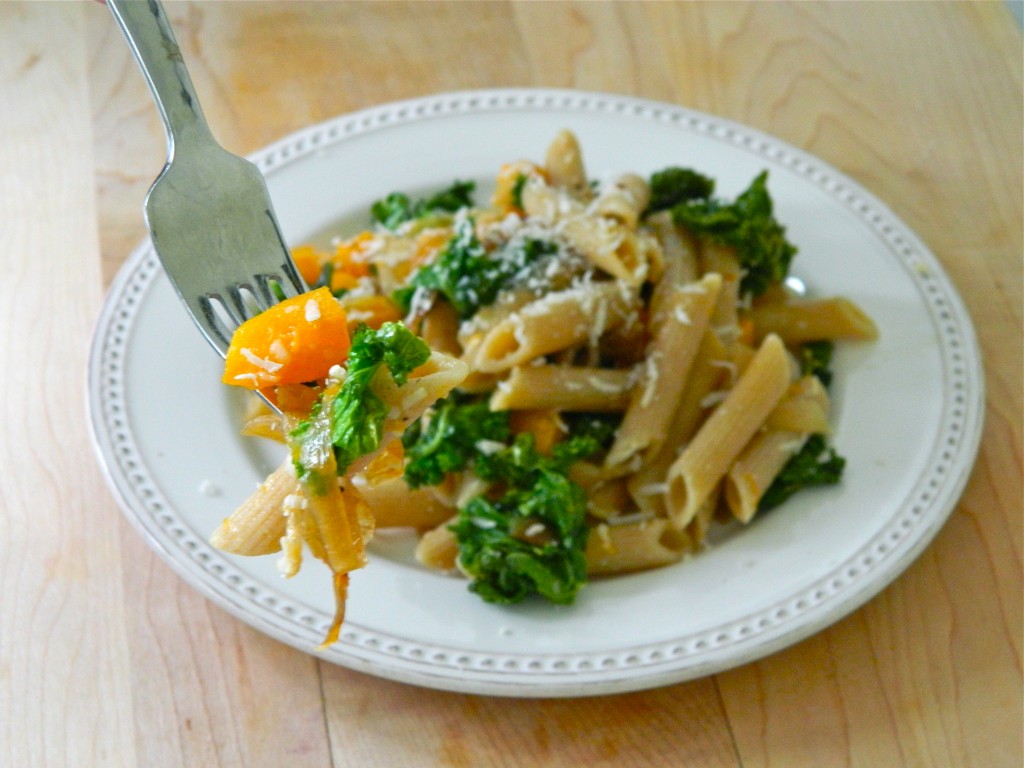 Cookin' Greens Pasta with Butternut Squash
2015-05-07 14:45:43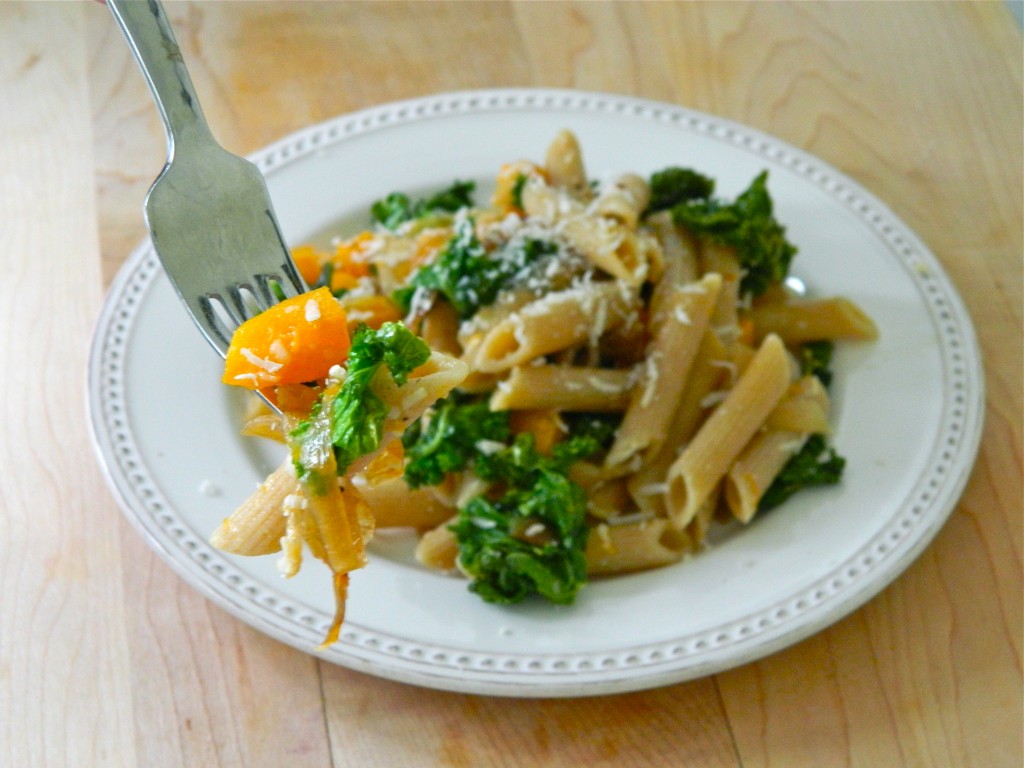 Serves 4
1/2 bag (250g) Cookin' Greens Chopped Kale
2 tbsp (15 ml) extra virgin olive oil
1 tsp (5ml) unsalted butter
1-2 garlic cloves
2 shallots, finely chopped
1 medium butternut squash, peeled and diced
2 cups of pasta of your choice
4 oz low sodium vegetable broth
Dash of nutmeg (optional)
Romano or Parmesan Cheese (optional)
Sea salt and pepper to taste
Wash, remove skin and fibrous center, then cut into small cubes. Spread the cubes out on an aluminum baking sheet, drizzle with olive oil, sea salt and pepper. Roast in a 400 degree oven for 10 minutes, flip them around with a spatula, then roast for another 10 minutes.
In a pan, sautee Cookin' Greens with olive oil, garlic until heated through, about 5 minutes.
Cook your selected pasta according to the package directions.
In a medium size saucepan, over medium heat, heat olive oil, broth, add shallot/onions, chopped garlic. Add butter. Sautee for about more 5 minutes. Add sea salt, pepper and grated nutmeg. Cook for another 1-2 minutes – put aside.
Add pasta, sauce and Cookin' Greens together in a bowl and mix well. Add Romano /Parmesan Cheese. Portion out the mixture in to a bowls (or family style platter) then top with the roasted butternut squash. Season to taste.
Gluten Free
Low Calorie
Dairy Free : Remove cheese or use dairy free cheese or grated almonds
Vegetarian
By

Megan Tempest
Adapted from Megan Tempest
Cookin' Greens http://cookingreens.com/