What is the H3-Study?
A third party auditor (* completed by Author and Vegetarian Chef Nettie Cronish), conducted a proprietary study called the H3-STUDY. This study clearly demonstrates the value of our fresh-frozen Cookin' Greens products versus fresh greens.This comparison is made in several ways:
QUANTITY (how many fresh bunches it takes to make 500g of Cookin' Greens)
COST (how much $, how much do the fresh equivalent cost to make 500g of Cookin' Greens?)
TIME (how much time savings in minutes) — YOUR time
H3-Study Comparison Charts

Chopped Spinach – 500g Bag
1 x 500g bag of Cookin' Greens Chopped Spinach is the equivalent, in grams, to 3 x 300g frozen blocks of Spinach or 4 heads of a standard bunch of raw Spinach AND 2 x 205g bags of pre-packaged Spinach — a cost savings of approximately $8.95, or 64 per cent! Not to mention, our Cookin' Greens Chopped Spinach has no water loss upon cooking, and are confetti-like in texture (not a frozen mushy block).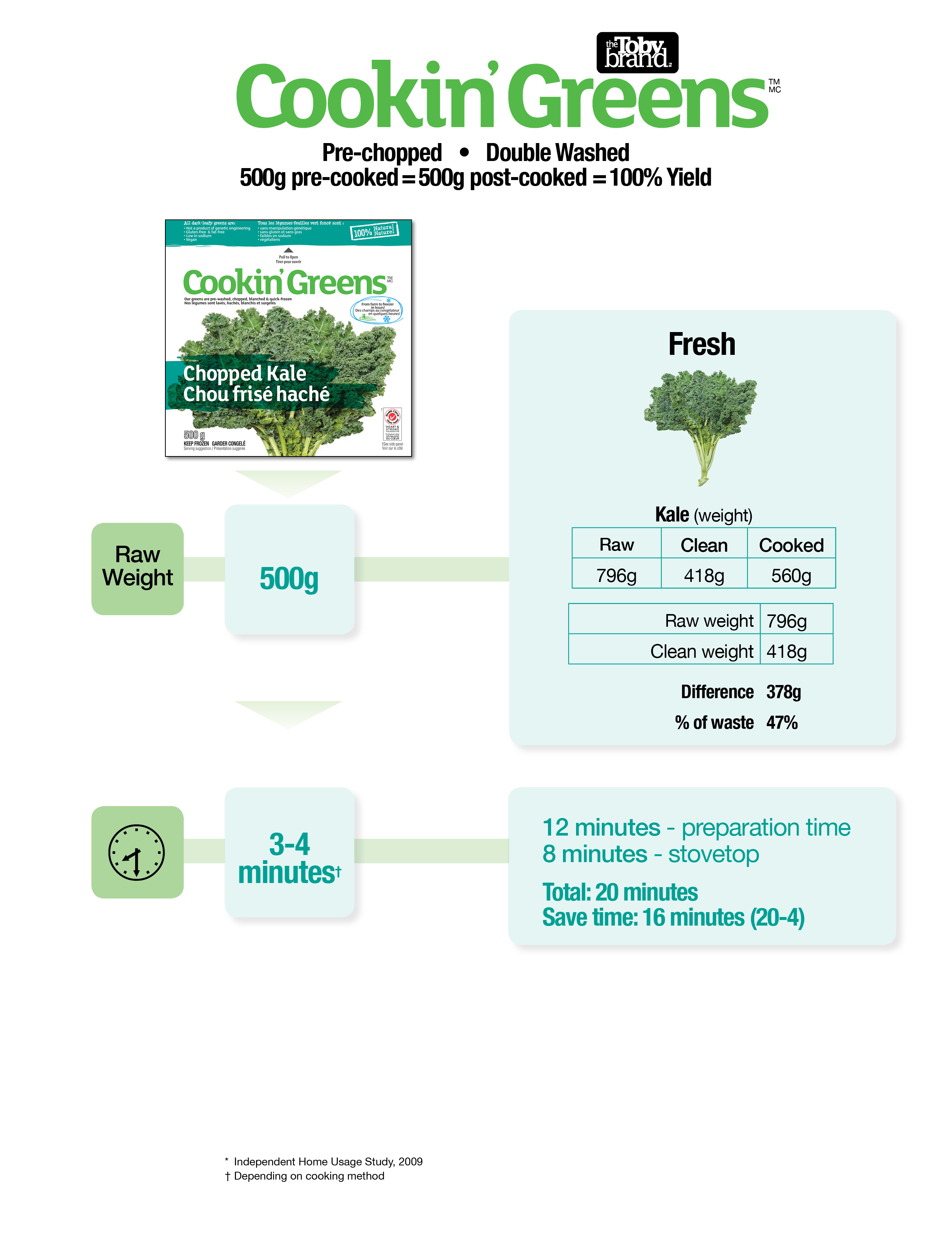 Chopped Kale – 500g Bag
When you buy a head of fresh Kale, not only do you have to work hard to clean and chop it, but you also waste approximately 47 per cent of your greens, leaving you with less product than one Cookin' Greens Chopped Kale 500g bag.