The sweetness of the teriyaki sauce is dynamic and enhanced with the added garlic and a fresh squeeze of orange juice; Cookin' Greens adds another earthy dimension.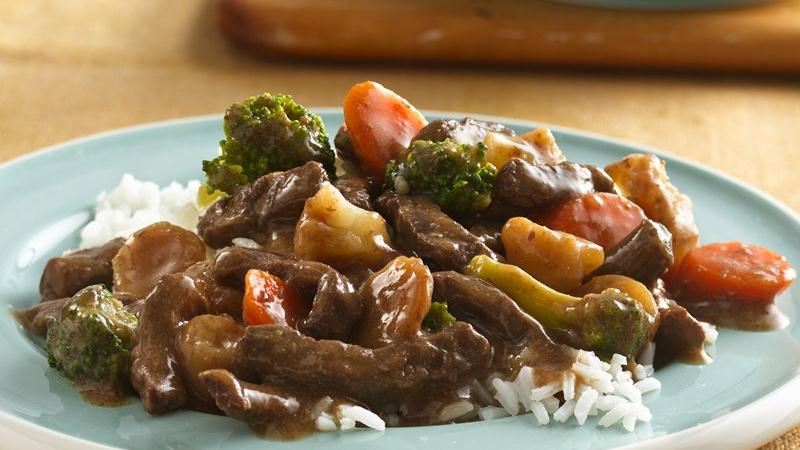 Cookin' Greens Blood Orange Ginger Teriyaki Beef Over Brown Rice
2014-12-30 05:43:54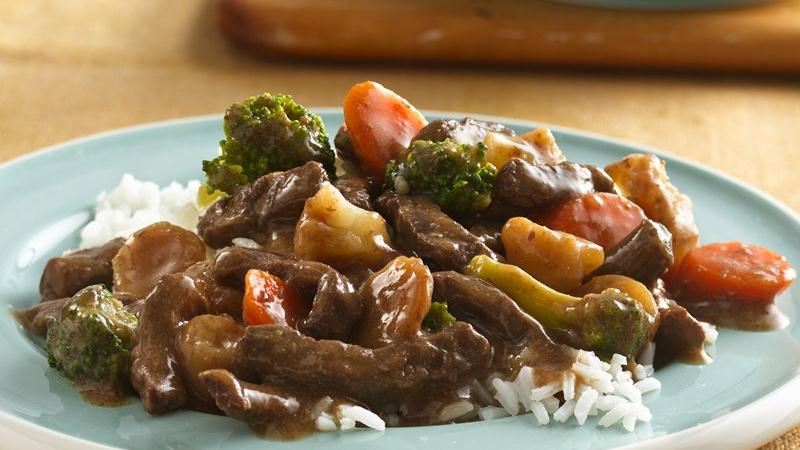 Serves 3
2 1/2 cups (250g) Cookin' Greens Chopped Kale or Spinach
½ lb sirloin beef (250g), thinly sliced
3 tbsp (45ml) olive or vegetable oil
3 Toppits® Frozen Garlic Cubes (or 3 garlic cloves, minced)
3 Toppits Frozen Ginger Cubes (or 3 tsp fresh ginger, minced)
1 medium onion, thinly sliced
6 shitake or medium button mushrooms, thinly sliced
½ red pepper, thinly sliced
1 med blood orange, zested and juiced (about 1 tbsp/15ml zest, and 1/3 cup/80ml orange juice)
½ cup (125ml) your favourite Teriyaki Sauce
Salt and pepper to taste
1 cup (250ml) brown rice
In a small bowl, mix 1 tbsp olive oil, 1 Toppits® Frozen Garlic Cube and 1 Toppits® Frozen Ginger Cube. Mash with a fork until cubes are blended with oil. Add sliced beef to bowl and mix well to marinate. Season with salt and pepper to taste.
Heat a large frying pan or wok over medium-high heat. Add beef to pan and sauté until cooked to medium doneness (beef is just turning brown). Transfer beef into a small bowl and set aside.
In same pan add 2 tbsp olive oil and onion and sauté for 2-3
minutes, stirring frequently until softened. Reduce heat to
medium, and add remaining Toppits® Frozen Garlic Cubes,
Toppits Frozen Ginger Cubes, mushrooms, red pepper,
and Cookin' Greens. Stir well and continue to cook, stirring
frequently for 5-7 minutes, until vegetables are softened.
Add orange juice and zest to pan, stirring well to incorporate. Add teriyaki sauce and sautéed beef back to pan, cook until sauce is hot and thickened slightly. Season with salt and black pepper to taste.
Divide prepared brown rice (about ½ cup per serving) into 4 serving bowls and top each serving with Beef and Cookin' Greens Mixture. Serve immediately! Approximately 4 servings
Low Calorie: ** use lean strips of beef and load up on veggies!
Gluten Free:
Dairy Free:
Vegetarian: **Remove the beef and load up on veggies!
Cookin' Greens http://cookingreens.com/