This recipe make 2 large wraps to serve 2-4 people or can be cut in smaller pieces to serve as an appetizer. Use whole wheat or multigrain tortillas as a healthy choice or enjoy half a wrap served with a side salad.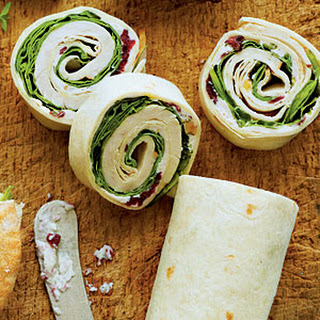 Cookin' Greens Herbed Wrap
2015-04-01 11:43:09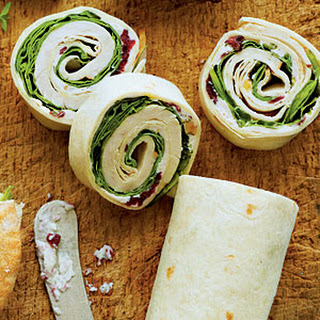 Serves 2
1 cup (100g) Cookin' Greens Chopped Spinach, Kale or Athlete's Mix
2 10" flour tortillas
¼ cup (60 mL) softened light cream cheese
1 tbsp (15 mL) chopped fresh herbs (chives, parsley and basil)
A dash of little milk
¼ cup (60 mL) roasted peppers, cut in thin strips
Salt and pepper to taste
Saute Cookin' Greens in a pan until heated through. Season to taste with salt and pepper. Transfer to a bowl and set aside to cool. Combine the cream cheese with fresh herbs and a little milk to make a spreading consistency but not too wet.
Fill tortillas with Cookin' Greens and fresh herbs. Place the roasted pepper strips down the centre over the greens.
Roll the tortilla tightly. Refrigerate for at least half an hour to set the filling.
Gluten Free
Low Calorie : Use low fat cream cheese
Vegetarian
Cookin' Greens http://cookingreens.com/