The secretly healthy Cookin' Greens Double Chocolate Cookie Sandwich recipe is super-quick (9-minute baking time), but also the prep time is made a breeze with Cookin' Greens pre-washed and pre-chopped greens. These chocolate cookies will initially be more cake-like. Once in sandwich form, with the luscious chilled vanilla icing, it's like sinking your teeth into a soft pillow.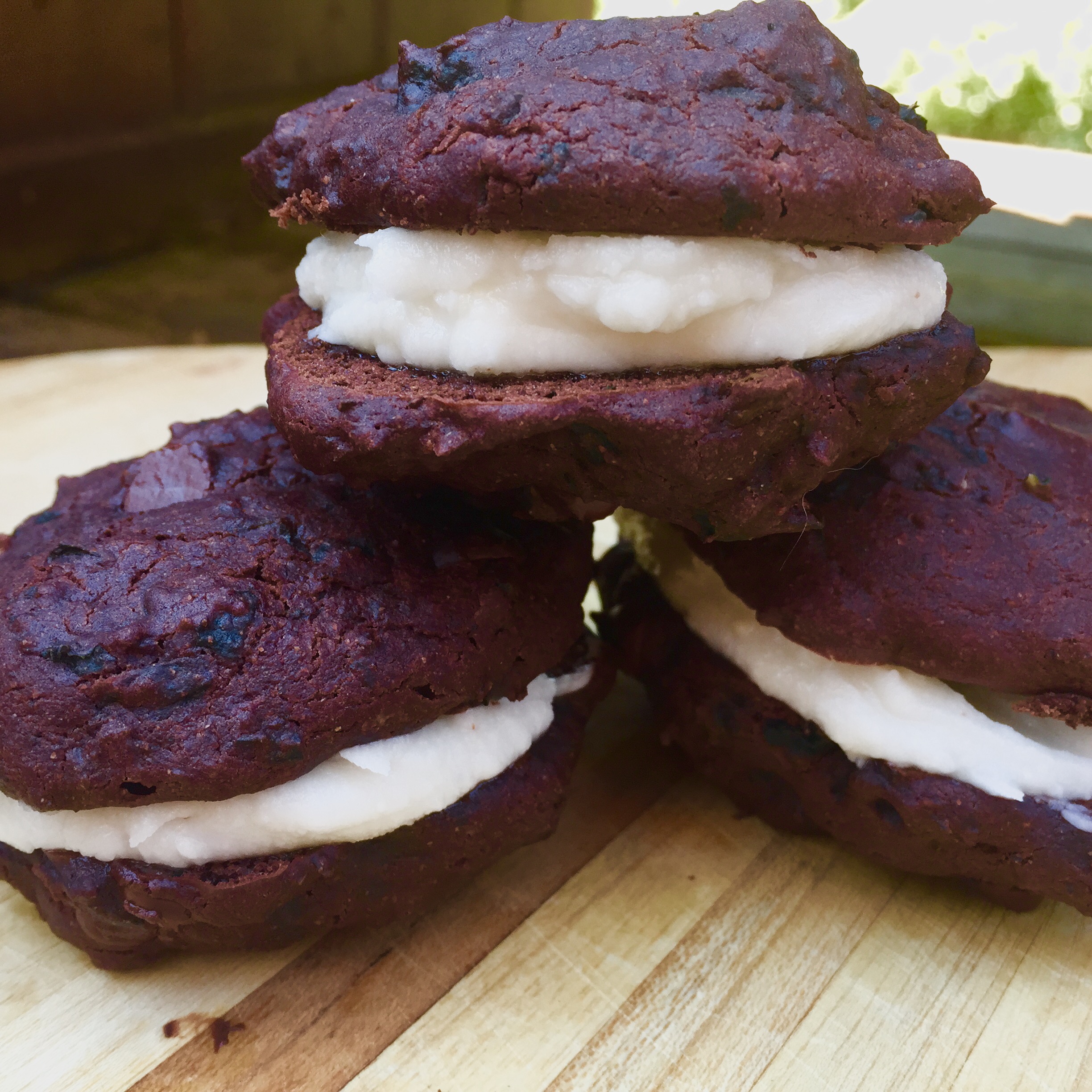 Cookin' Greens Double Chocolate Cookie Sandwhiches
2015-08-07 19:04:37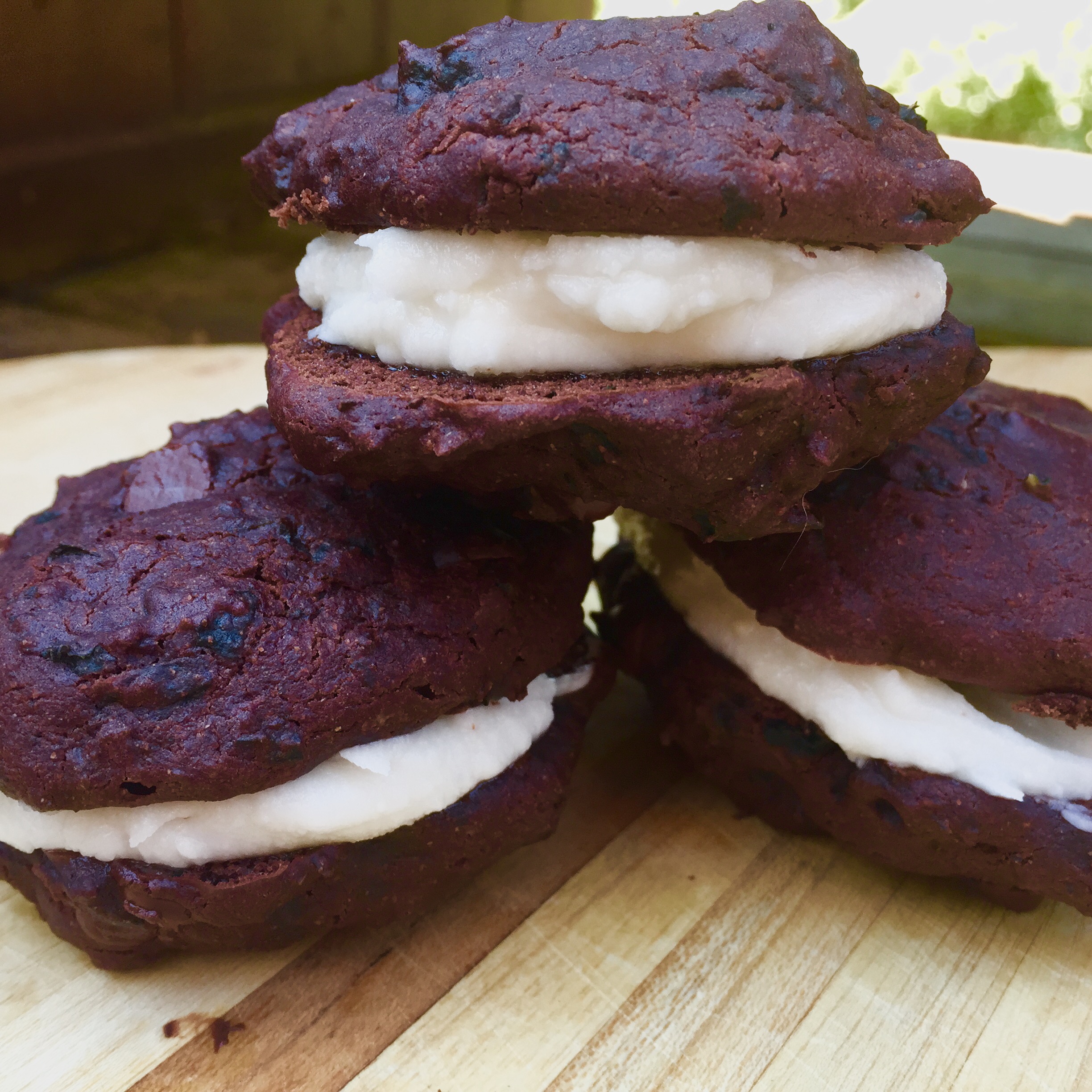 1 cup (100g) Cookin' Greens Chopped Kale or Chopped Spinach
1 cup (250ml) all-purpose gluten free flour
¼ tsp xanthan gum
¼ cup cocoa powder (dark chocolate preferable)
2/3 tsp baking powder
2 tbsp (30ml) coconut oil
1 tbsp (15ml) maple syrup
1 tbsp (15ml) agave
½ cup (125ml) apple sauce
1 "oil egg" (2 tbsp water + 1 tbsp olive oil + 2tsp baking powder)
1/2 cup (125ml) coconut oil, room temperature
3 cups (750ml) confectioner's sugar
1 ½ tsp (7.5ml) vanilla extract
Preheat the oven to 350˚F
Place coconut oil in mixing bowl and use beaters and beat out the lumps until smooth
Place Cookin' Greens Chopped Kale or Spinach in a food processor and pulse until finely shredded
Add kale, baking powder, apple sauce, agave, maple syrup, and "oil egg" to the coconut oil and combine well with mixing spoon
In a separate bowl, stir together flour, xantham gum, and cocoa powder
Add liquid mixture until dry mixture and combine well
Stir in chocolate chips
Divide batter into 12 lumps on a cookie sheet and bake for 9 minutes.
After cookies have cooled, spoon equal portions of icing in between two cookies to form a sandwich.
Serve right away to avoid coconut oil separation, or place in fridge.
** For the icing: Beat the coconut oil until lump-free. Add the confectioner's sugar and vanilla and beat until completely combined and whipped.
Gluten Free : Use gluten free flour
Dairy Free
Vegetarian
By

Bryn
Adapted from Bryn
Cookin' Greens http://cookingreens.com/