Farm to Freezer – Our Story
The Cookin' Greens™ story is a quest to bring Individually Quick Frozen (IQF) (more commonly known as, 'flash-frozen', 'fresh-frozen', and 'quick- frozen') vegetables and vegetable blends from the freezer to your dinner table in minutes. Best of all, thanks to IQF technology, our greens taste fresher than fresh! They make 'frozen block' vegetables a thing of the past. Direct from our farms to your dinner table.
The Individually Quick Frozen (IQF) technology and irrigation system began in the early 1950s. This innovative technology revolutionized the frozen food industry and here we are, 50 years later using the same technology for our customers. The benefits of flash freezing have seeped into the mainstream market allowing for superior quality products, longer shelf life, and retention of taste, texture and nutrients.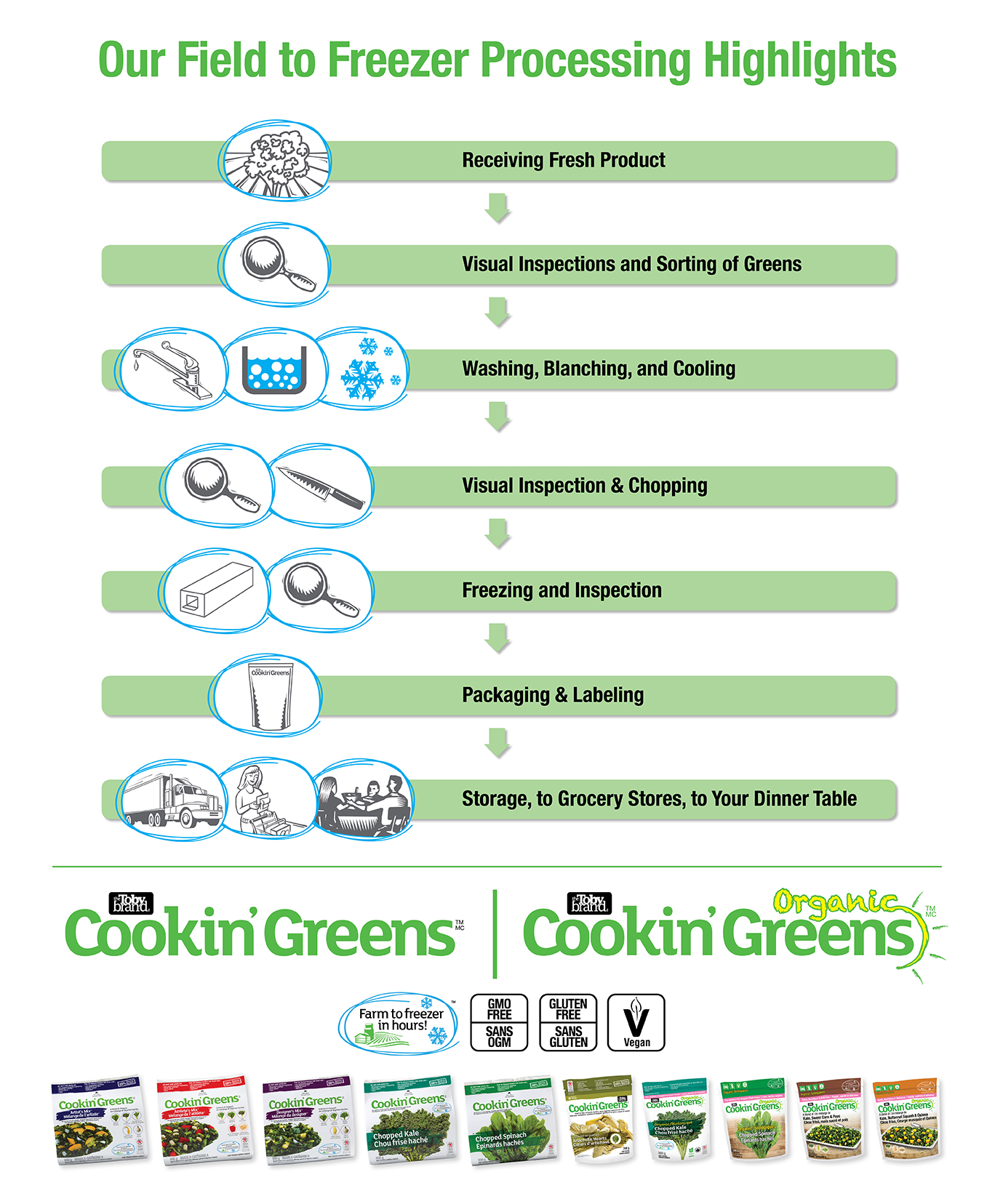 Frequently Asked Questions
If we have not answered YOUR question, please email Contact Us.