You may have heard of "celebrity" home economists like Mairlyn Smith or Lieutenant Governor, Honourable Elizabeth Dowdeswell and have "some" idea of what a home economist is. A far cry from the pie baking image you may have had years ago- the variety of jobs a home economist may employ has significantly expanded and therefore, the definition of a home economist has too.
A home economist is defined as "the art or science of home management" by Dictionary.com – and even though this definition seems broad, the role of a home economist may include affairs outside the home as well.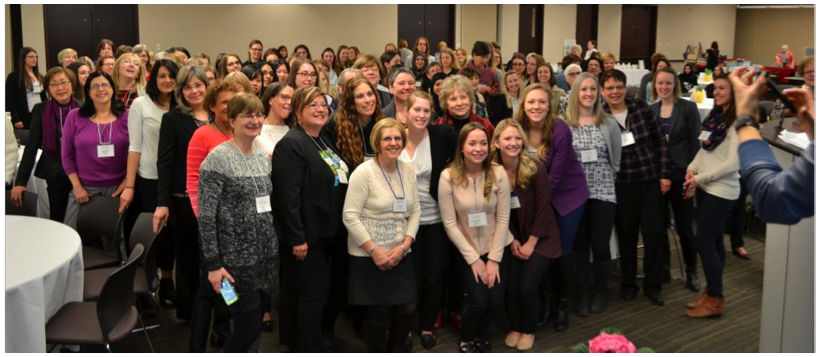 The OHEA Conference is a symposium held once a year to honor the profession and have experts within the industry discuss what is new in their specific fields. This year the conference had many wonderful speakers:
1) Jennifer Dyck- talked about how to "get on board" the social media bandwagon, sharing tips and tricks on the top 3: Facebook, Twitter and Instagram.
2) Dr. Steve Savage- spoke about the many controversial issues in the world of farming, such as the definition of "natural" and "organic". Further, that many innovations such GMO's have had a tremendeous positive impact on farming practises.
3) Jessie Lauzon- spoke about the wonderful programs at Springridge Farm and encouraged us to consider putting local on our plate.
4) Dr. June Matthews – discussed the FRESH program at Brescia University and how it creates peer-led nutrition education and innovation on campus, addressing a variety of food system related issues with activities and strategies.
5) Dr. Sarah Burch- talked about how we can "get real" about climate change. We learnt that a lot of the technology and solutions to decrease our footprint are available today and accessible to you and me.

The lunch break provided attendees a chance to walk around and visit some of the exhibitor booths. Cookin' Greens was happy to have a table and share what we do at this years conference. It was a great way to talk to people about our farm to freezer process and the invocation behind our flash frozen dark-leafy greens.
Thank-you to all the speakers and attendees at the 2015 conference- we will see you in 2016!