By Chef Doug Mcnish
I'm Doug McNish, a chef, a consultant, an educator, a speaker, and a committed plant pusher and activist. I am based in Toronto, and can be found working around the clock in my Public Kitchen, bringing vegan mainstream.
I have a hunger and drive to create beautiful and delicious meals, and take healthy, organic, plant-based cuisine to a whole new level. I use the highest quality ingredients possible, and enjoy challenging mainstream thought on diet and ethics.
My first cookbook, "Eat Raw, Eat Well, 400 Raw, Vegan and Gluten Free Recipes" won "Best Vegetarian Cookbook in the World, 2012" by the "World Gourmand Cookbook Awards" held in Paris, France. I've also written "Raw, Quick and Delicious, 5-Ingredient Recipes in 15 Minutes," and my newest release is "Vegan Everyday, 500 Delicious Recipes."
This smoothie is perfect to enjoy after a workout, or as a healthy nutrient dense breakfast, or snack. When fresh kale isn't available, Cookin' Greens has brilliantly gone from Farm to Freezer, in just hours with organic, frozen kale. This is a super convenient way to get your greens on, and in, any time of the day, any time of the year.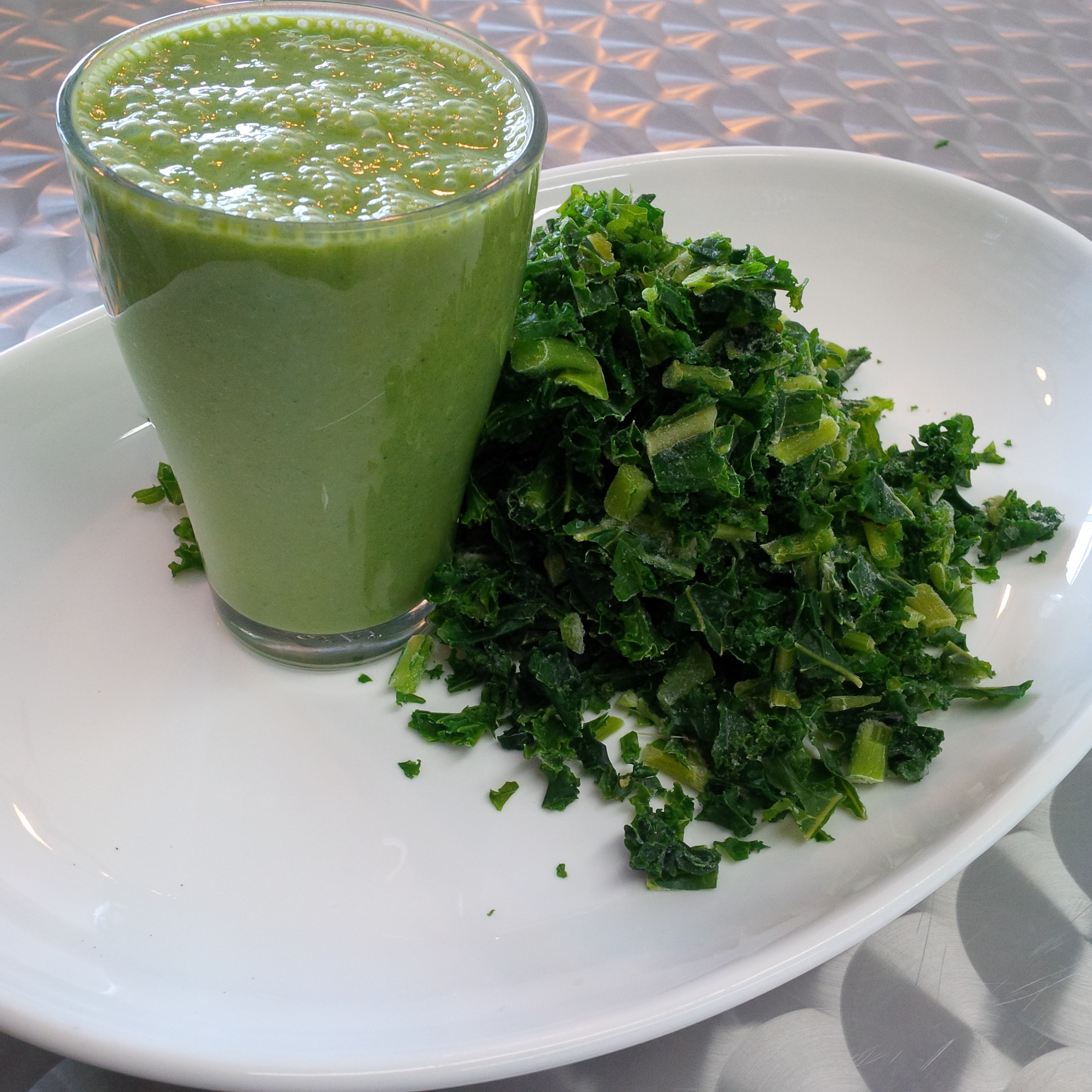 Makes 1 portion
300ml hemp milk (see Tips, below)
1 cup Cookin' Greens IQF Organic Kale
2 tbsp hemp seeds
1 medium frozen banana
2 drops Organic Peppermint Oil
Pinch ground vanilla beans (see Tips, below)
In a blender, combine hemp milk, kale, hemp seeds, frozen banana, peppermint oil and ground vanilla. Blend at highest speed until smooth. Serve immediately.
Tips
Substitute an equal amount of your favorite non-dairy milk for the hemp milk in this recipe. Filtered water will also work well
Substitute ¼ tsp alcohol free vanilla extract for the ground vanilla beans in this recipe
You may also add ¼ cup of your favorite frozen fruit to this smoothie