We can't tell you how thrilled we are to be taking Cookin' Greens on the road, and sampling up a storm at the Outdoor Adventure Show at the International Centre in Toronto (The International Centre, Hall 5, 6900 Airport Rd, Mississauga, ON)!
Running from February 20th to 22nd, The Outdoor Adventure Show has a ton to offer! Whether you are interested in zip-lining, scuba diving, or searching for a healthy way of life, the 2015 Outdoor Adventure Show has what you need to keep your spirit alive!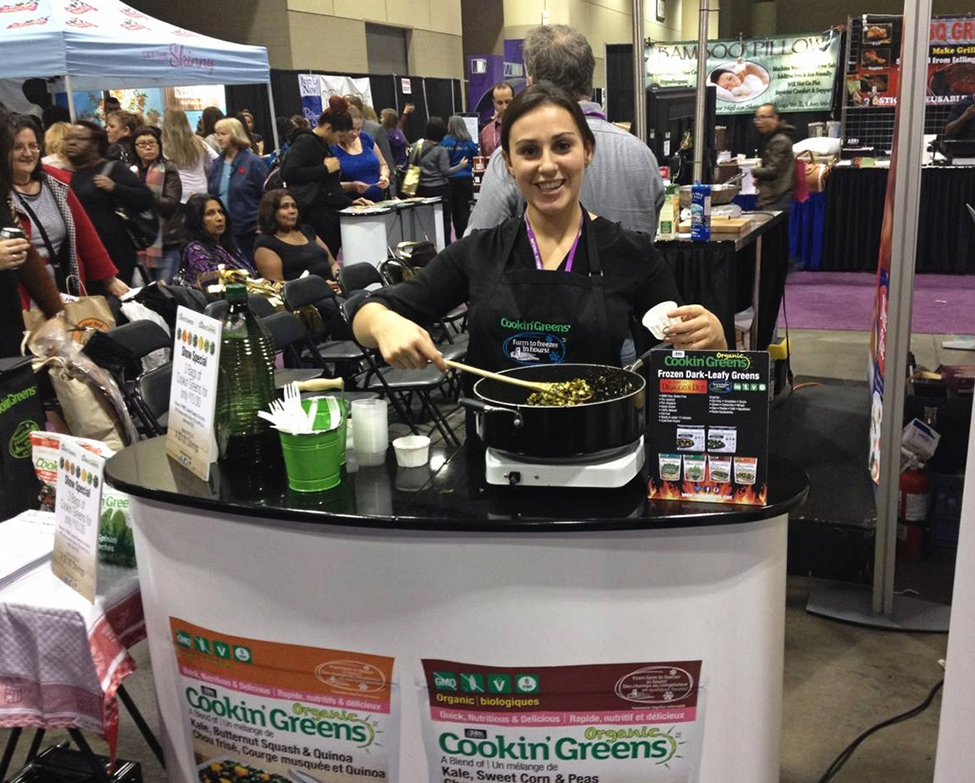 Whether you enjoy outdoor activities for competition or just for the fun of it, any activity should be supplemented with proper nutrition so you can make the most out of your adventure. Most active folks know the importance of carb loading (to help sustain energy), and protein intake (to help with muscle repair and maintain strength)… however, did you know that your fruit and vegetable intake is just as important? Fruits and vegetables are high in antioxidants as well as other fundamental vitamins and minerals that help you recover faster and achieve optimal performance. Keep in mind not all veggies and fruits are made equal- dark leafy greens in particular have higher concentrations of nutrients.
Cookin' Greens is a line of flash frozen dark-leafy greens nutritionally fit for active bodies. Stop by Cookin' Geens' booth, #814, for a delicious sample of our Everyday Cookin' Greens Recipe; a package of your favourite Cookin' Greens is sautéed with olive oil, garlic and sea salt. From freezer to skillet to plate in under 12 minutes!
If you taste it and love it, then we have a show special for you! Buy 3 classic Cookin' Greens products for only $10! Cookin' Greens are perfect to have on hand for quick and easy side-dishes and meals. We'll also be handing our $1.00-off coupons so you can continue to enjoy Cookin' Greens at home!
Interested in living a healthier lifestyle? We will have our Registered Dietitian, Elis, on hand to answer your nutrition related questions. Simply make a $2 donation to the Breakfast Clubs of Canada, and ask away!

CONTESTS GALORE!
When there's Cookin' Greens involved, we are all winners! We have two great contests running in order to keep your freezer stocked with Cookin' Greens!
DAILY DRAW FOR 1 YEARS SUPPLY OF COOKIN' GREENS + A THERMAL BAG
That's right, 1 YEARS worth! Are you as excited as we are about this? Simply stop by our booth (#814) and fill out a ballet. A winner will be drawn at random and announced on our Facebook Page!*
#CGSELFIE TWITTER/INSTAGRAM CONTEST
Everyone loves a good selfie, and so do we! Come to our booth and take of selfie of yourself enjoying a Cookin' Greens sample, upload it to Twitter or Instagram with the hashtag #CGSelfie and you'll win a FREE bag of Cookin' Greens!**

Of course we will be tweeting while at the show, so be sure to follow @CookinGreens on Twitter and check the official show hashtag (#OASToronto) often so you stay in the know! See you at the show!
Want to try our famous Everyday Cookin' Greens Recipe at home? Give it a try!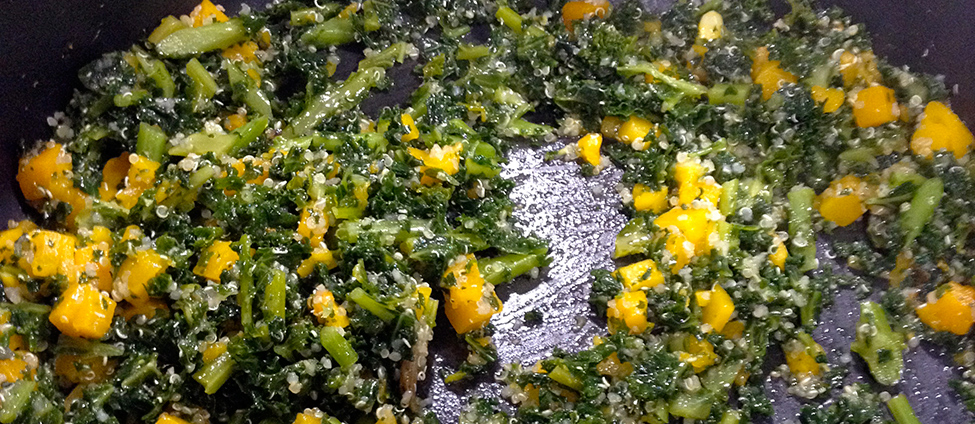 INGREDIENTS
1 bag (300-500g) of any Cookin' Greens product
4 tbsp.(60 ml) water
1 tbsp. (15ml) olive oil
salt to taste, herbs and spices of your choice
INSTRUCTIONS
Add 4 tbsp. (60ml) water into pre-heated non-stick saute pan. Add Cookin' Greens product to pan.
Stir, and press down on any clumps. Cover with lid, cook on med-high for 4 minutes- stirring once.
Remove lid, turn heat to medium, stir. Add 1 tbsp. of olive oil and a pinch of sea salt. Stir for 2-3 more minutes on med-low heat.
Remove from heat and add your favorite herbs and spices.

*No purchase necessary. Winners for the 1 year supply of Cookin' Greens will be announced on our Facebook Page within 3 weeks of the event . One year of Cookin' Greens equals 12 "free" product coupons plus one thermal bag. There will be three winners total.
**No purchase necessary. Limited to the first 25 people who enter. Please email the link to your #CGSelfie post to info@cookingreens.com within one week of the show.