We Made a Deal!
Can you believe it? We made a deal in the Dragons' Den! We very much appreciate the Dragon's giving us the chance to pitch our product, and are even more thankful for Jim Treliving giving us a second look, and believing in the powers of our greens.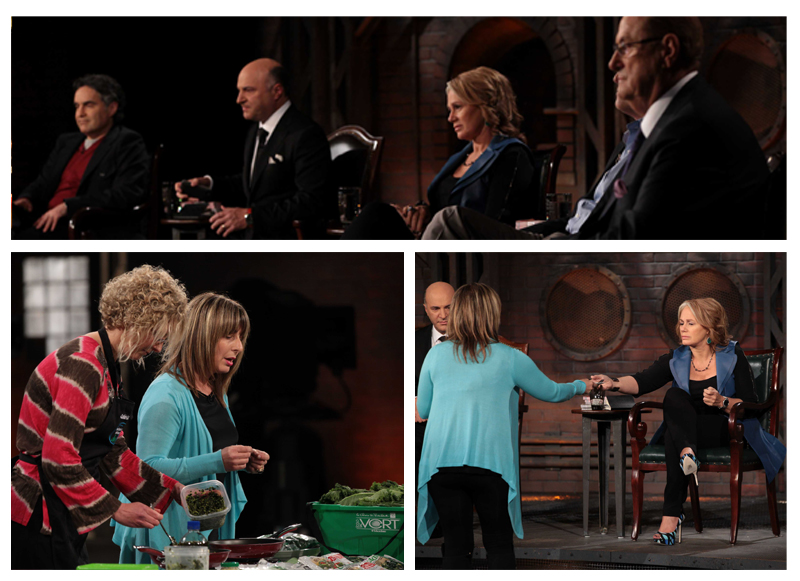 After we landed a deal with Jim, we were quickly escorted back to the atrium where we were introduced to Jim's "right hand man"… Rowan. He was so calm (Toby wasn't) and ready to get down to business.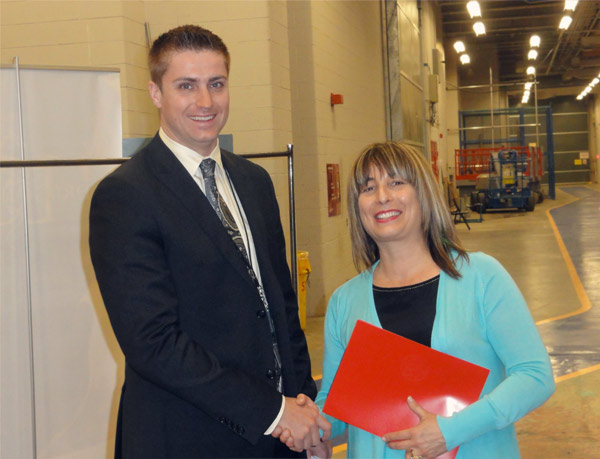 We were a tad tired, but we did sit down and had a quick recap before Wendy, Cheryl and I swiftly left the CBC building and headed to a nearby hotel lounge for a celebration glass of bubbly… a very special thanks to Cheryl – she's quite the trooper, a talented colleague and long time friend. It was an amazing end to an unbelievable day!
Dragons' Den was a wonderful experience and will play an important role in our ongoing success. But that will only take us so far – we can't do it without you. Tell your friends about Cookin' Greens. Share our recipes. Search for us in the store. We very much believe in this product, and want everyone to experience it, so help us spread the healthy word!
Vote Like A Dragon
The Dragons' Den fun isn't over yet – we are giving you the opportunity to agree or disagree with the Dragons' decision to invest. You can head on over to the Cookin' Greens Pitch Page on the CBC website, and vote us "In or Out." If you missed seeing our pitch last night, you can watch it again here.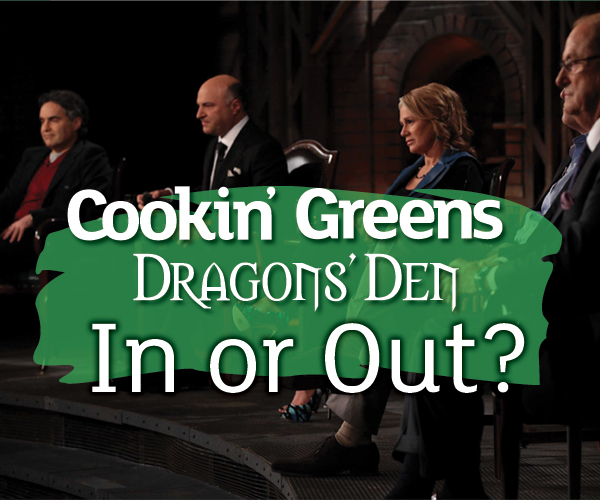 What's Next for Cookin' Greens?
We are taking our Cookin' Greens on a Dragons' Den sampling tour! You'll get the opportunity to try the Everyday Cookin' Greens Recipe (the very one that won over the Dragons on the den), for yourself during March & April in your local supermarket and specialty food stores. Check our schedule to find a participating store near you!
Don't forget to "Like" us on Facebook, and follow us on Twitter to stay up to date with Cookin' Greens.