On April 27th, the Canadian Foundation for Dietetics Research is hosting Go Gourmet, its annual upscale foodie night featuring cooking from local culinary experts.
The event will be held at the Toronto Reference Library on Asquith Avenue from 6-10pm.
This year's experts include vegetarian culinary instructor and prolific cookbook author Nettie Cornish; award-winning chef and "Godfather of the Grill" Ted Reader; Professional Home Economist Emily Richards; and owner of Dufflet Pastries Dufflet Rosenberg.
The experts will be showcasing their talents with custom-created appetizers during the cocktail reception and through the tasting menu at the sit-down dinner and dessert reception. They will also be participating in a panel during dinner to share the inspiration behind their dishes and offer tips on how to re-create the dishes to attendees. Master of the Ceremonies will be Professional Home Economist Mairlyn Smith.
Cookin' Greens will be participating in the silent auction. The winner will receive:
Cookin' Greens apron
2 Cookin' Greens thermal bags
24 bags of Cookin' Greens
Dragons' Den t-shirt (limited edition)
The auction items are valued at $185.
Cookin' Greens representatives will also be attending the event. We are looking forward to mingling with the diverse spectrum of local foodies that are all contributing towards the important area of health and wellness management.
Click here to purchase tickets.
Why does Cookin Greens love Dietitians of Canada?
Cooking' Greens loves Dietitians of Canada because dietitians love dark, leafy greens!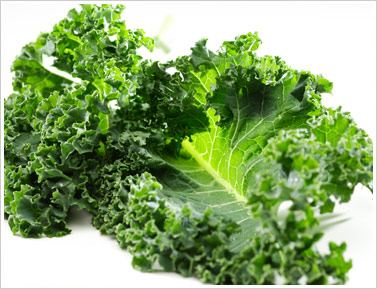 The organization recommends that:
A healthy, balanced diet rich in vegetables and fruit can help reduce the risk of cardiovascular disease and some types of cancer, and also provides a solid foundation for long-term weight control. This food group is a good source of carbohydrates, vitamins A and C, potassium, magnesium, folate, and fibre. To get the most from your fruits and vegetables:
Eat at least one dark green vegetable (such as broccoli, green peas or beans, spinach, or romaine lettuce) and one orange vegetable (such as carrots, sweet potato or squash) each day.
Choose vegetables and fruit prepared with little or no added fat.
Choose vegetables and fruit more often than juice.
Source: http://www.dietitians.ca/Your-Health/Nutrition-A-Z/Vegetarian-Diets/Best-way-to-get-most-nutrition-from-vegetables-and.aspx
About Dietitians of Canada
Dietitians of Canada is a professional organization with 6000 members at the local, provincial and national levels in Canada. DC is the voice of the profession, supporting "ethical, evidence-based best practices in dietetics", "advancing the profession's unique body of knowledge of food and nutrition, and "supporting [its] members in their diverse and rewarding roles as leaders in promoting health and wellness, as life-long learners and as mentors for those beginning their dietetic careers in Canada."