Stong's Market is one of our Cookin' Greens retailers in Vancouver, BC. We interviewed Louis Campbell, the Manager, to find out more about the store!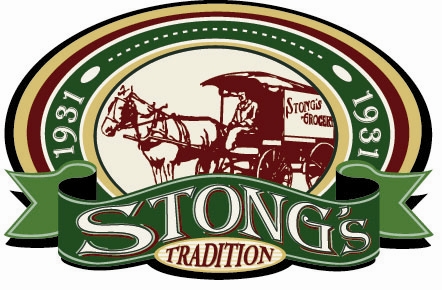 What are the top local brands/products you carry?
Gelderman Blueberries is a great seller and is farmed locally Viji's is also anther local product we carry that has turn. One of Stongs biggest sellers is well another local product doing great Ernest ice cream.
Which Cookin' Greens is your best seller?
Stong's number one selling product of Cookin' Greens is Spinach.
Why do people love to shop at your store?
Stong's customer love our wide variety of products that we carry. They love our friendly service and even know the Stong's team members (staff) by name and our Express delivery service 604 730 3154 (a small plug).
What is your store's favourite social media channel to engage?
Facebook and Twitter.
You're building a new location. What changes can customers expect at the new store?
The new store environment will be an exciting mix our core values of the past with a modern feel. Stong's is also very excited to be expanding our deli selection in our HMR offerings as well as the meat departments value added program. It will be truly a place to come and have a coffee and feel like you're at home.
4560 Dunbar St. , Vancouver, BC V6S 2G6