Fiesta Farms is one of our Cookin' Greens retailers in Toronto, ON. We interviewed Enrico Galati, the dairy department manager, to find out more about the store!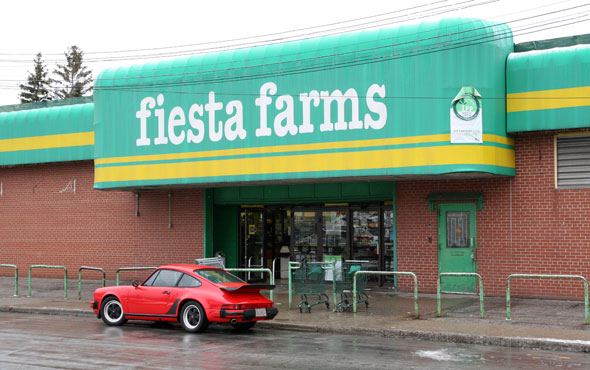 What are the top local brands/products you carry?
Cookin' Greens is a great one in the frozen food category!
In the dairy we have a variety of local farms that supply us, like Hewitts dairy (Milk and cultured products), and Hope Eco Farms (Small Flocks Delight Eggs).
Eddie, our organic department manager says Acme oats is a big one, they are located in Vaughn. Also Kiju juices out of Kitchener, and in the fresh food category we do well with Live who are located at Spadina and DuPont, so it doesn't get more local then that.
Which Cookin' Greens is your best seller?
Chopped Spinach is number one, with Chopped Kale as a close second.
Why do people love to shop at your store?
I think people love the variety of products we carry. We have plenty of options in organic as well as conventional. Also for our customer service, we listen to our customers. If we don't a have a certain product they need, we'll do our best to source it and bring it in for them.
What is your store's favourite social media channel to engage?
Twitter is probably number one with Facebook at number two.
200 Christie St, Toronto, ON M6G 3B6