On August 17 – 18, 2012 at the Canfitpro Consumer and Wellness Show Cookin' Greens was busy giving out shots of our now famous Cookin' Greens 'Kale Ale' Smoothie and sautéed cooked greens.
Fitness and health conscious consumers were lined up excited to find a product at the show that was not in powder form or loaded with sugar (this was a common concerned with show goers).
We captivated crowds with the tantalizing smells of garlic heating up in the pan. We than tossed in (from frozen) one of our fresh frozen Cookin' Greens (we cooked up Cookin' Greens Kale, Designer's Mix or Athlete's Mix)… Viola! In less than 12 minutes we had tasty samples ready to serve.
Show goers loved the convenience of our products since prep work has been done for them. Attendees were amazed by the fresh from the garden taste. We achieve this with our 'Farm to Freezer in 6 hours or less' concept. Our greens are picked, doubled wash, chopped and flash frozen within 6 hours. As for value of fresh frozen vs fresh, check out our "H3 Study"
It was a great show for product awareness – it is so important that all of us eat more dark leafy green – Cookin' Greens helps everyone achieve this. The Cookin' Greens staff members were just as excited to be around smart, and health savvy consumers who wanted to know the health benefits of dark leafy greens and alternate ways to get more dark leafy greens into their diet. It was a win win for everyone.
Here are some pic's from the show :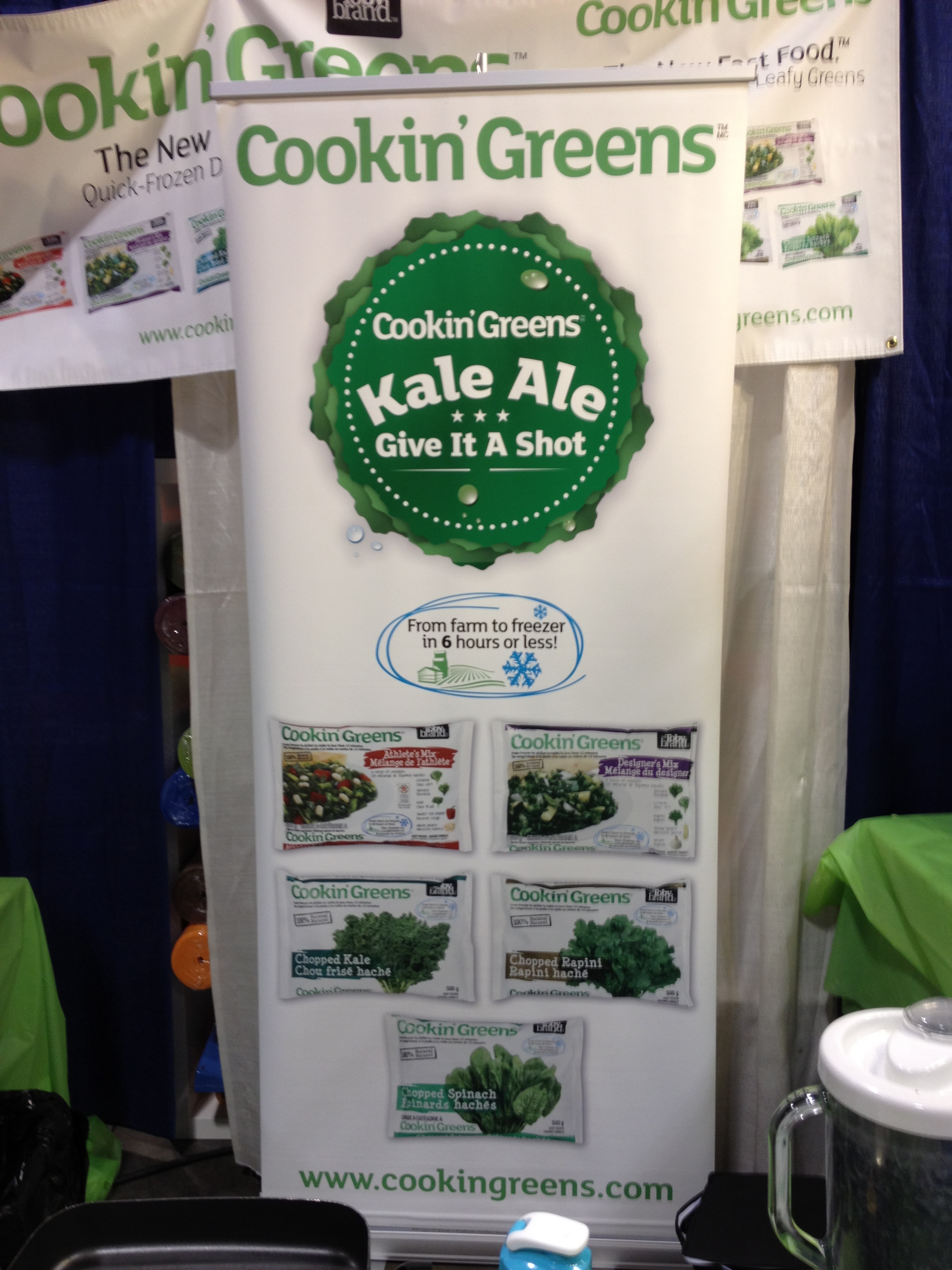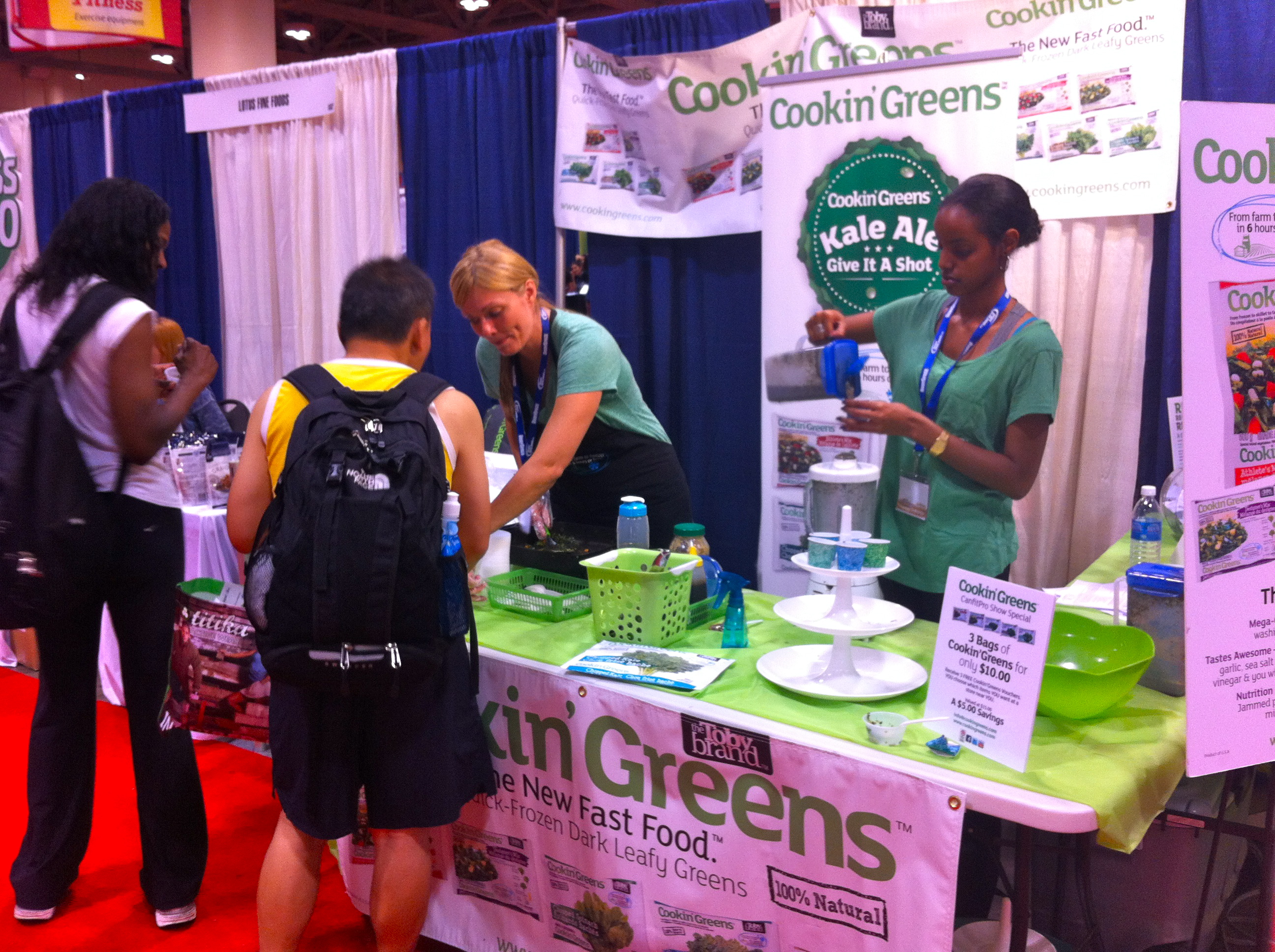 The Cookin' Greens Team would like to thank everyone that stopped to try a sample and learn more about our products. See you next year!!
GO (Leafy) GREENS Go!