Cooking food inside an envelope of parchment paper is a fail-safe way to ensure delicate ingredients such as fish and seafood are done to perfection. This recipe is a complete make-head meal that can be revisioned a myriad of ways. By simply changing the protein and ethnic flavour profile and using another Cookin' Greens vegetable, you can dine every night of the week in a different part of the world.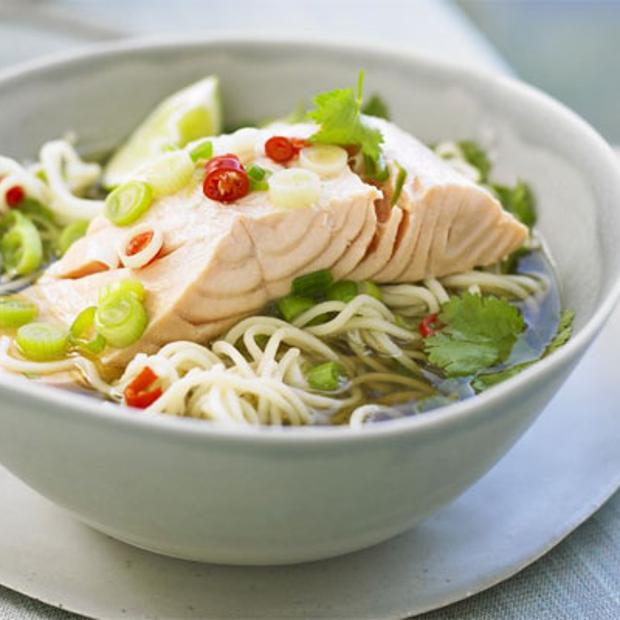 Cookin' Greens Thai Salmon-Ramen Bake
2015-04-01 10:25:06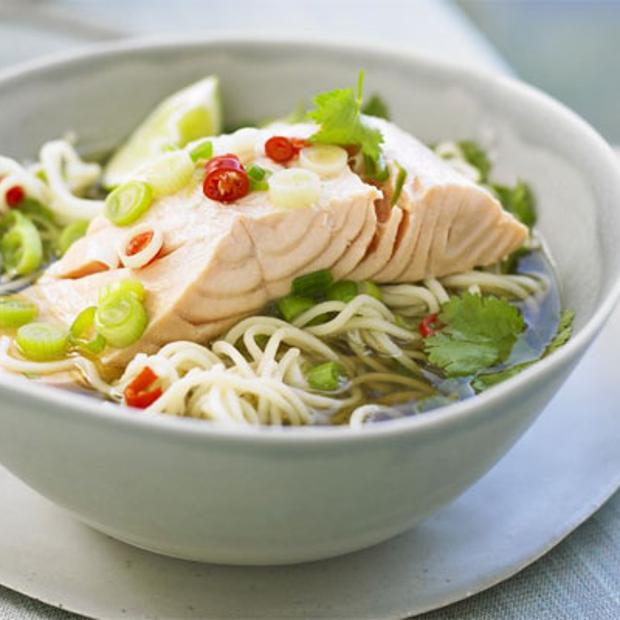 Serves 1
1 cup (100g) Cookin' Greens Athelete's Mix
3 tbsp (45ml) coconut milk
1 tsp (5ml) Thai red curry paste
½ tsp (2ml) Sriracha hot sauce (optional)
½ package (100g) ramen dry noodle soup mix (discard flavouring packet), slightly crushed
4 oz (1 centre-cut) skinless, boneless salmon filet
In a small bowl, stir together coconut milk, curry paste and hot sauce, until well combined. Set aside.
Lay parchment paper lengthwise on work surface, place dry noodles in centre and cover with half of the reserved coconut milk mixture.
Spoon Cookin' Greens Athlete's Mix over noodles, place salmon on top of greens, then spoon remaining coconut milk mixture over top.
Bring long sides of parchment paper together and make a ½-inch fold. Continue folding until parchment touches top of salmon, then twist and fold under short sides of parchment to create a packet.
Place packet on a rimmed baking sheet and bake in a preheated 375F oven for 20 minutes.
Transfer packet to a wire rack and let cool 5 minutes before opening and serving. Be careful, the steam inside will be hot!
Low Calorie
Dairy Free
Vegetarian : Remove fish and load up on veggies
By

Chef Deb
Adapted from Chef Deb
Cookin' Greens http://cookingreens.com/