By Brittany Stager, Cookin' Greens Social Media Consultant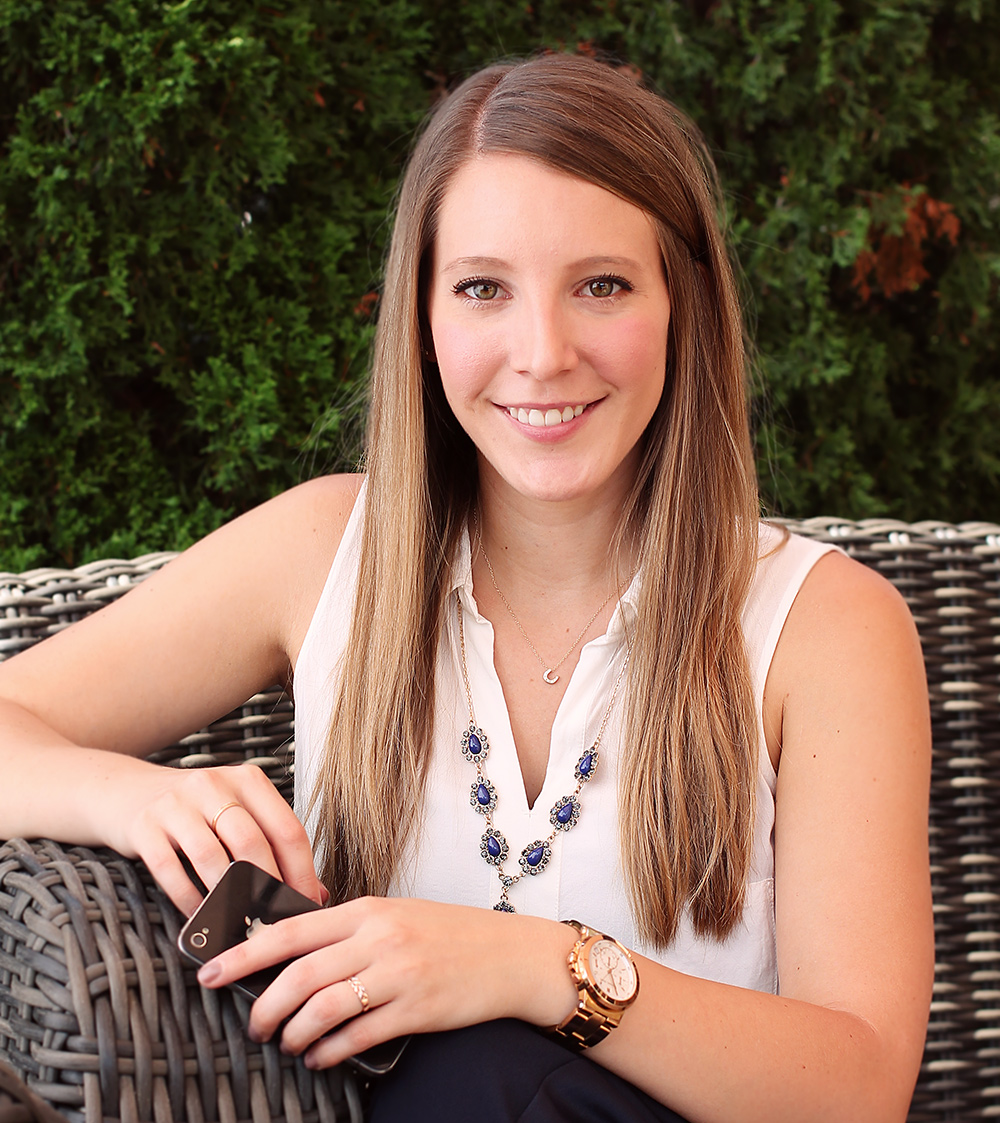 Hello there Cookin' Greens fanatics! My name is Brittany Stager I run a social media & communications company called GroupTalk. What does that mean exactly? Well, I help entrepreneurs and small businesses use social media to get the word out about their products. Fun right? When I am not working, you can find me writing, cooking and creating content for my lifestyle blog, My Daily Randomness.
Working with Cookin' Greens has been such an amazing adventure. Toby is such a hardworking and dedicated entrepreneur; I am happy to see her products succeed, especially because there is such a need for them in the marketplace. I love having the opportunity to introduce foodies and bloggers alike to the Cookin' Greens products — they instantly fall in love with them every time.
This meatless lasagna packs a meaty punch thanks to the addition of fresh mushrooms. Finely chopped mushrooms can take on the same texture as meat and offer up a boost of flavour. Replacing all the meat in this lasagna recipe saves you about 15g of fat and over 300 calories!
Meatless Lasagna Recipe: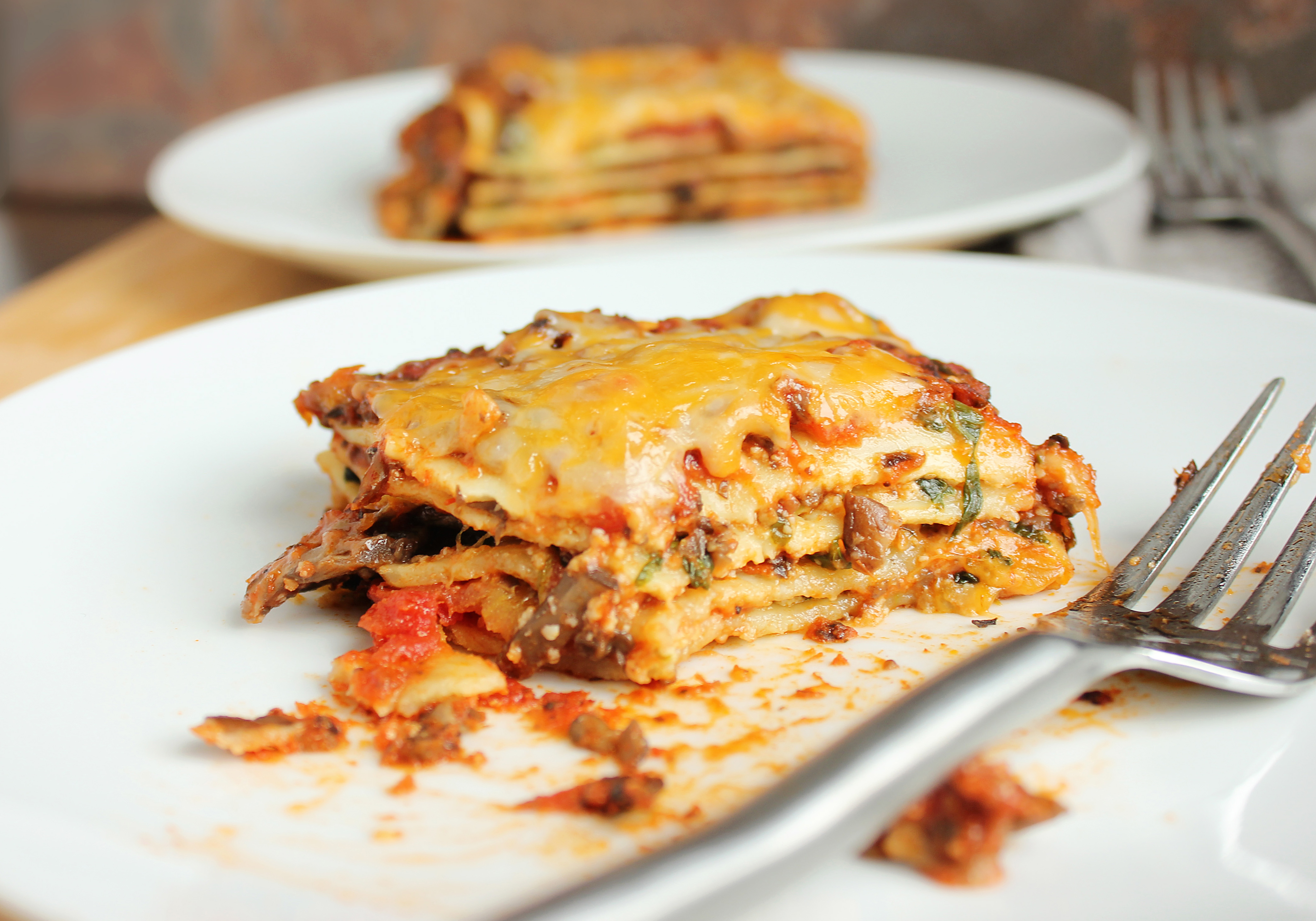 Ingredients
1 lb crimini mushrooms, finely diced in the food processor 1/4 cup diced onion 1 tbsp olive oil 1 jar four cheese pasta sauce 1/2 container low-fat ricotta cheese 2 cups Cookin' Greens Spinach 1 package premade, fresh lasagna sheets 1 cup grated marble cheese 1/4 Parmesan cheese
Method
Preheat oven to 350.
Dice mushrooms in food processor until finely diced, about the consistency of ground beef. Heat oil in pan on medium-high. Sauté mushrooms and onions until most of their moisture has evaporated.
Add jar of pasta sauce and heat through.
Meanwhile, sauté spinach in a large pan over medium heat until no longer frozen. Lower heat low. Add ricotta to pan and mix until spinach is evenly distributed. Remove from heat, and set aside.
Spray a large lasagna pan with non-stick spray. Layer in ingredients, starting with mushroom sauce mixture on bottom, followed by lasagna sheet, ricotta spinach mixture, mushrooms sauce, and sprinkles of cheese. Repeat until you reach the last sheet, then top with sauce, grated cheese and Parmesan.
Cover with foil and bake for 25-30 minutes. Remove foil and bake another 5 minutes. Let stand 10 minutes before serving.
Tip
If you like it spicy, add ½ tsp crushed red chili flakes to the sauce mixture.