By Bryn Ferguson, vegan Instagrammer (@veganfoodadventure), university student, and Cookin' Greens contributing writer and social media assistant.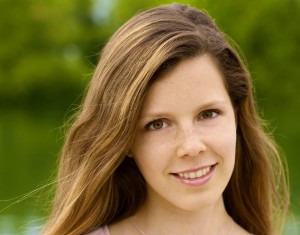 I get it. A lot of people just don't like vegetables. Even among those who wouldn't consider themselves picky eaters, many still hear the word "spinach" and shudder.
But as most of you reading this blog know, vegetables, and greens in particular, are vital for our health and well-being. Just check out the back of the package on your favourite Cookin' Greens products. One cup of Cookin' Greens Chopped Spinach will set you back only 30 calories yet delivers 12% of your daily fibre, 70% of daily Vitamin A, 30% of daily Vitamin C, 15% of daily iron, and much more!
So how can you help your family and friends get these vital nutrients? It's as simple as the "stealth health" principle: sneaking them into recipes where they won't even notice. One of the easiest ways to do this is to make desserts with vegetables, something that, with the exception of chocolate zucchini bread, is quite uncommon and something that even fierce lovers of vegetables may question.
As a result of my desire to sneak vegetables into my brother's almost completely vegetable-free diet, I created this recipe for chocolate muffins, featuring spinach, black beans and applesauce. Aside from being vegan, the recipe is also gluten-free and refined-sugar free. From the moment I tasted my creation, I was in love with the muffins. The Cookin' Greens spinach was undetectable in terms of spinach flavour, but evident in the added moisture. When I got my brother to try one (I only told him it was vegan — he would never have touched it knowing it contained vegetables), all he could say was "amazing."
I hope you think that these healthy yet decadent muffins are amazing, too!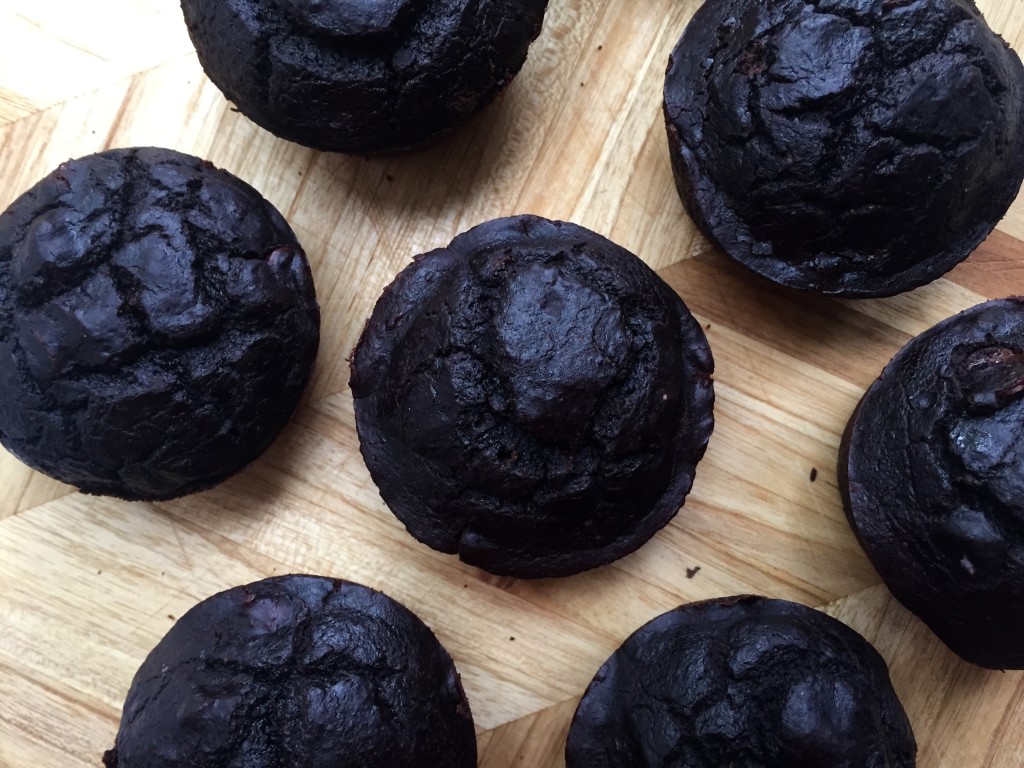 Chocolate and Cookin' Greens Chopped Spinach Muffins
Makes 8 muffins
Ingredients
½ cup Cookin' Greens Chopped Spinach, cooked according to package instructions
½ cup canned black beans, rinsed
½ cup applesauce
¾ cup all-purpose gluten-free flour
½ tsp (slightly less) xanthan gum
¾ cup dark chocolate cocoa poweder
1/3 tbsp baking powder
2/3 cup agave
1 egg replacement (= 2 tbsp water + 1 tbsp olive oil + 2 tsp baking powder)
3 tbsp coffee, freshly brewed and hot
½ tsp vanilla extract
½ cup dairy-free chocolate chips (I used Cocoa Camino 71% bittersweet chocolate chips)
Method
Preheat the oven to 350˚F
Combine apple sauce, black beans, and spinach in food processer until creamy
Place flour, xanthan gum, cocoa, and baking powder in a separate bowl, and mix until well-combined
Add egg replacement and agave into another bowl, mix, and then coffee and mix.
Mix "egg," agave and coffee mixture into the spinach, black bean and applesauce mixture and combine.
Add the dry ingredients to the wet ingredients and mix until well combined
Mix in chocolate chips
Add batter into muffin tin (I oiled the well instead of using muffin cups, but you can do either)
Bake for 16-18 minutes